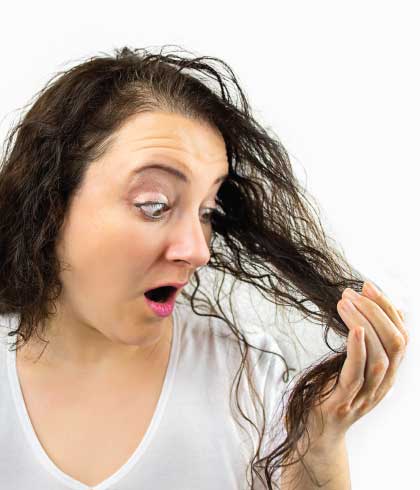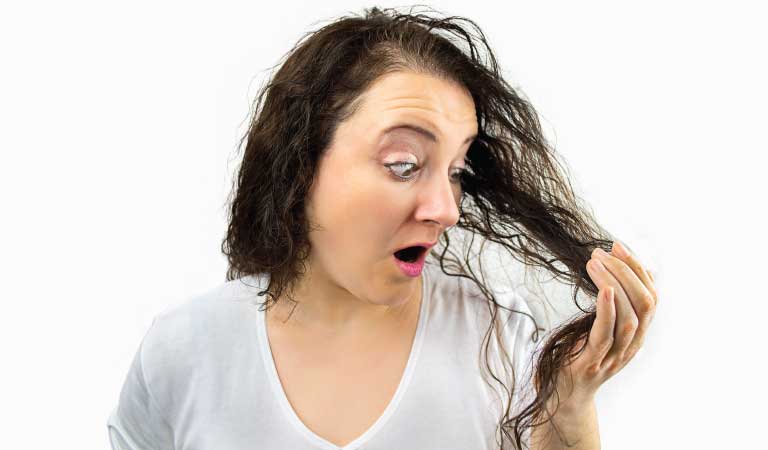 HOW TO STOP HAIRFALL WITH THESE SIMPLE TIPS
Posted by
Dr Batra's™ September 24, 2020
Known as our 'crowning glory', our tresses are very dear to us. A good hair day can instantly put us in a good mood. On the other hand, a bad hair day can ruin both our mood and our day. One of the biggest hurdles standing in the way of healthy hair is hair loss. Hair loss is a common problem experienced by people all over the world. It affects both men and women and is prevalent across all age-groups.
When Does Hair Fall Become A Problem?
We all lose some hair as part of the hair growth cycle. It is a cycle in which a new hair bulb is formed, grows and then eventually falls out to allow a new hair bulb to take its place. Therefore, losing about 50-100 hair strands a day is considered as normal hair fall.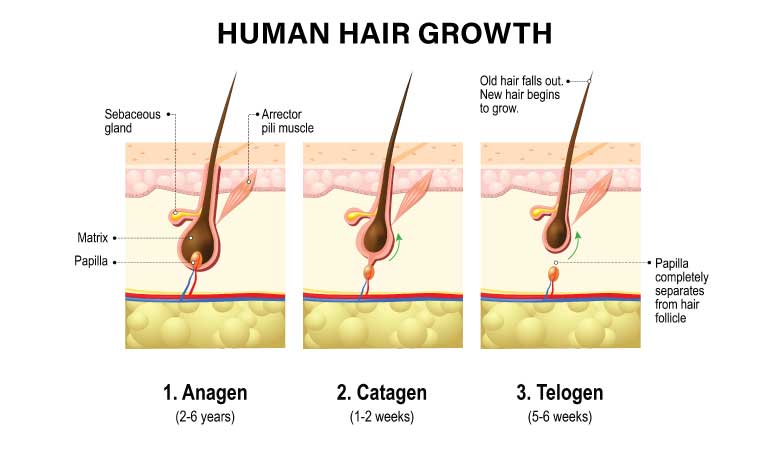 However, if you lose more hair than what is considered normal or notice the hair-parting gradually widening in a Christmas tree pattern or observe a receding hairline, you may be suffering from a hair loss problem.
Once you understand that you're suffering from a hair loss problem, you might wonder how to stop hairfall. Our day-to-day activities keep us quite busy and we cannot devote long hours towards caring for our tresses. But there are some easy and simple tips to help you care for your hair without spending too much time on it.
Tips To Prevent Hair Fall
Wash your hair with a mild shampoo at least 2-3 times a week or as often as required. Pollution, dirt and sebum (oil produced by our skin) can weaken hair follicles and increase hair fall. Regularly washing your hair ensures that the scalp remains clean and free from infections.

Use a conditioner after every wash. It helps to lock–in moisture and give an added layer of protection to your hair.

Use cold or lukewarm water to rinse your hair. Hot water can rob your hair of its natural oils and leave it dry, which can lead to hair breakage.

Avoid combing or tying your hair when it is wet. The hair is weak when it is wet and can break easily.

Refrain from hairstyles like tight ponytails and braids which pull at the roots of your hair and can lead to hair fall. 

Practice stress-relief techniques like deep breathing, meditation, exercise, yoga and so on. Extreme stress can push more hair follicles than normal into the resting phase (final phase of hair growth cycle). Hence, it can lead to excessive hair loss.
Read more on how stress can affect you hair here: https://www.drbatras.ae/did-you-know-that-you-may-lose-hair-because-of-stress-holistic-treatments-like-homeopathy-help  
Add lean meats, fish, soy or other proteins to your diet. They promote hair growth and stop hair loss. Also include foods rich in Vitamin A, E and B in your diet. They encourage healthy sebum production and better blood circulation in the scalp. This helps the follicles remain productive.

Keep yourself well-hydrated. Drinking enough water helps support hair growth from root to tip. It fosters a healthier scalp and reduces the chances of developing problems like itchiness, dryness or dandruff.

Avoid smoking as far as possible. Smoking reduces the amount of blood that flows to the scalp, thus affecting hair growth.

Engage in mild physical activity every day. It can be as simple as walking, jogging, cycling, swimming, taking the stairs whenever possible, or any other simple activity that you enjoy doing. It can also help balance the hormonal levels and reduce stress, thereby controlling hair loss.
Hair Loss Treatment
While these simple home remedies to stop hair fall can help in hair fall control, it may not guarantee a lasting solution to your hair problem. People often think of hair loss as a cosmetic problem. But that is not true. It is often indicative of internal problems and medical conditions that you may be suffering from. These can include genetic factors (androgenic alopecia), hormonal changes (Thyroid disorders, PCOS), nutritional deficiencies, heart-related ailments, high-blood pressure, skin conditions (psoriasis, seborrheic dermatitis), autoimmune conditions (alopecia areata), stress and depression to name a few. When hair loss is triggered due to any of these conditions, it requires medical attention. When it comes to natural hair loss treatment, homeopathy is a safe medium. Let's understand how.
Hair Fall Treatment In Homeopathy
Homeopathic medicines are made from natural ingredients and are hence free from side-effects. Hairfall treatment in homeopathy does not suppress the symptoms to provide temporary relief. It goes to the root cause of the ailment and treats it to provide long-term relief. Homeopathic remedies for hair loss take into account all the underlying causes of your hair loss, such as diabetes, nutritional deficiencies, thyroid problems, stress, depression, psoriasis and so on and treat them as well. Thus, it promotes holistic healing of the individual. Homeopathic treatment does not follow a 'one shoe fits all' approach. The treatment is determined based on the individual causes and symptoms, which are different for each person. Homeopathic medicine for hair fall helps to reduce hair fall, promote hair growth and improve the overall quality of your hair.
According to an article Complementary and Alternative Treatments for Alopecia: A Comprehensive Review published in Karger Journal, a 20-year-old woman with alopecia universalis was treated with Mercurius (derived from the highly toxic mercury, but reportedly safe at low concentrations in homeopathy preparations) for 3 months. The results showed a 75% improvement in her condition.
Dr Batra's has been bringing relief to people's hair-related problems since the past 35 years though the natural and safe medium of homeopathy. To understand how homeopathy can help you in hair loss control, book an appointment with us https://www.drbatras.ae/book-an-appointment. Our homeopathic specialist will customize your hair treatment after considering the extent of your hair loss, your specific hair loss causes, the grade of baldness and also the condition of your hair and scalp, thus recommending the hair fall solution most suitable for you. Visit any Dr Batra's homeopathy clinic and leave your hair problems to us.
Also Read - https://www.drbatras.ae/know-all-your-options-for-treating-hair-loss
Also Read - https://www.drbatras.ae/how-to-make-your-hair-grow-faster-and-longer
Also Read - https://www.drbatras.ae/how-to-prevent-hair-loss-at-the-age-of-40
Also Read - https://www.drbatras.ae/foods-you-must-be-eating-for-hair-growth
Also Read - https://www.drbatras.ae/effective-home-remedies-to-control-hair-loss
Also Read - https://www.drbatras.ae/homeopathy-treats-psoriasis-safely