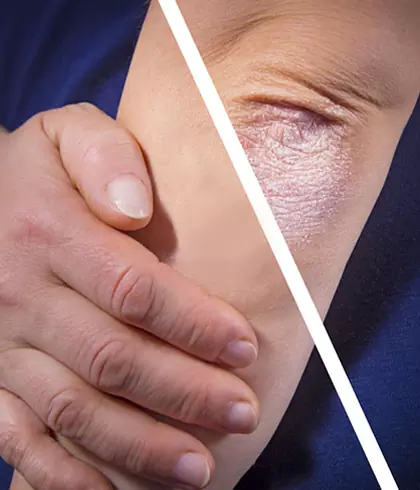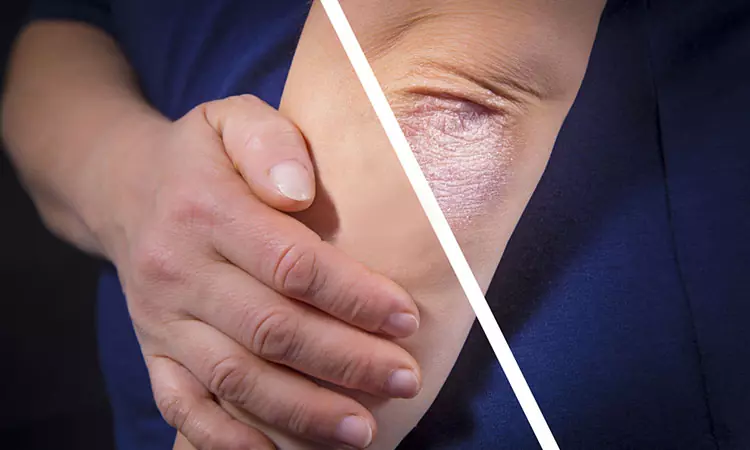 Homeopathy treats Psoriasis safely
Posted by
Dr Batra's™ July 7, 2020
In many places, you might have noticed a board at the swimming pool that says, "People with skin diseases should not enter." Just imagine how embarrassing such things would be for the patients suffering from psoriasis disease . It adversely impacts their emotional health. Children are most affected. It is often traumatic for a child to go through such unpleasant experiences and extremely difficult for the parents to explain their children why they have been asked to stay away from water. The smelly, itching, and scaly skin only adds to their discomfort. Many patients feel embarrassed in social gatherings. They often tend to isolate themselves.
Similar is the story of Suyash, a very lively and cheerful boy of 10 years! He was brought to a Dr Batra's homeopathy clinic with the complaint of psoriasis symptoms . He was seven when he developed the lesions first. It happened after he injured his knees while playing. The mark stayed as a dark spot and later on, he started developing patches with dandruff-like flakes over it. In spite of being on the conventional treatment for psoriasis, his Psoriasis patches were gradually increasing in size. With great hope in heart, his parents decided to take homeopathic treatment for psoriasis for their son.
His patches appeared red and covered with dandruff-like flakes. Along with the patches, he had developed pitting over his nails, a sign commonly seen in people with psoriasis disease. The doctor then explained the nature of the ailment to his parents and the homeopathic approach for treating such cases. His parents, who had earlier thought that psoriasis would be a life-long companion of their son, were much relieved by the doctors' explanation and decided to start the treatment. 

During the case study, his mother gave details of his birth while Suyash himself very confidently answered the other questions. He was born through caesarian section, and was a healthy baby. He received all the vaccinations in time and his developmental milestones were also normal. His appetite, thirst, sweat, bowels and urine were all normal. He had a great liking for sweets and fish. In spite of eating well, he weighed just 23 kg, which was also a matter of great concern for his mother.

After taking all the details, his case was worked out by the consulting homeopath and a constitutional medicine was prescribed to him along with advice on skin care. A weight gain diet plan was also prescribed for him by our in-house nutritionist.

Within a few months of starting homeopathy treatment for psoriasis his patches stopped spreading. The redness and flaking also reduced. At the end of two years of treatment, the skin over the knee joints and his nails returned to normal, with no new patches coming up during the course of treatment. He also gained some weight after taking the diet that he had been advised.

He was asked to be under observation for some time to see that the results achieved were maintained and no new patches appeared again. His parents were very delighted to see their son lead a normal life again.
Also Read - https://www.drbatras.ae/how-to-stop-hairfall-with-these-simple-tips