Corporate Social Responsibility
Going beyond our work as a medical organisation, we are committed to extend our active support to social causes. Dr Batra's™ Positive Health Foundation was established in 2001 to help the underprivileged.
Since its inception, the foundation has been making a profound difference in the lives of street children, orphans, elderly, and the physically and mentally challenged. We have now included needy animals into this circle of compassion. Each of our clinics adopts an orphanage and old-age home, and provides its residents free treatment for life.
Beginning with Dr Mukesh Batra, every member of Dr Batra's™ makes an annual contribution to the foundation. Additionally, Dr Mukesh Batra contributes the proceeds earned from his annual photography exhibition and singing concerts to charitable causes supported by the foundation. All funds raised by the foundation go entirely to charity with no part used for administrative costs. This ensures that every penny goes towards our intention of healing people and changing lives.
At Dr Batra's™ foundation, we spread homeopathy to the needy in two ways:
Free clinics
It is our goal that no patient should be turned away from treatment due to the lack of money. To make this dream a reality, each of our clinics across the globe is open for free treatment for a few hours every month. Consultations and medicines are given to any patient who attends the free clinic. Through this endeavour, we have already treated over 50,000 patients for free.
Homeopathic consultation and medication in partnership with NGOs
To reach out to the underprivileged, Dr Batra's™ Foundation has adopted certain NGO projects and offered free consultation and medication for a lifetime to them. Our doctors voluntarily visit these NGOs and treat patients for free. Some of the NGOs we support are listed below:
Shepherd Widows' Home, Mumbai
Happy Home & School for the Blind, Mumbai
The Jalaram Seva Trust (old-age home), Vadodara
Sandhya Old Age Home, Pune
Mercy Old Age Home, Chennai
Anurag Old Age Home, Hyderabad
Little Sisters of the Poor, Bengaluru
Ek Prayaas, Kolkata
Chetna Institute For The Mentally Handicapped, Lucknow
The Foundation joined hands with animal activist Maneka Gandhi, Trustee, People For Animals, and provides free treatment to animals at the Sanjay Gandhi Animal Care Centre in New Delhi.

Celebrate Life's an exhibition of photographs by Dr Mukesh Batra, held for Happy Home and School for the Blind. Amount of Rupees One Lakh was donated from the proceeds of the sale of photographs.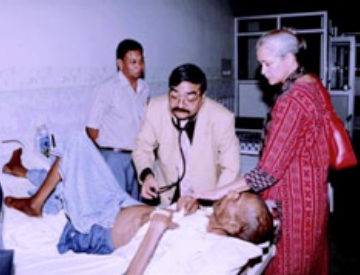 Christel House India, Bangalore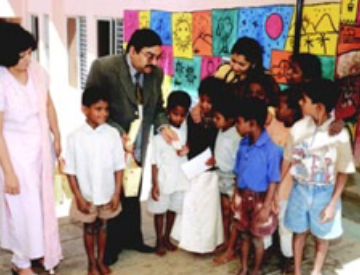 Giving medicines to AIDS patients at Action India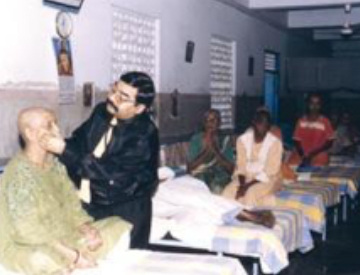 Mercy Old Age Home, Chennai