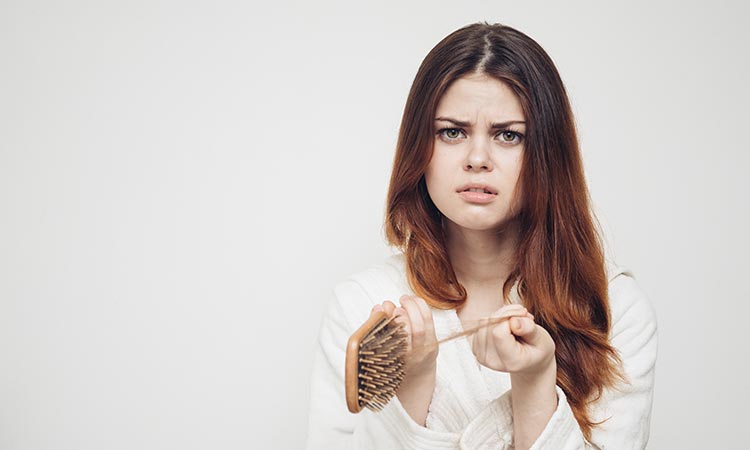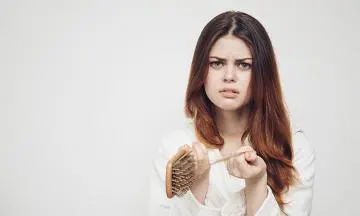 Don't stress over hair loss anymore! The future of Homeopathy is here
Posted by
Dr Batra's® July 8, 2020
"Losing my hair in patches has been very disturbing for me."
"I blame hair loss for my low confidence level."
"I feel unattractive because of the hair loss."
These statements were made by a few of our patients regarding hair loss. Although hair loss is very common, it can have a devastating effect on people's lives. It certainly is the last thing you would want to think before going to bed at night. Have you lost more hair by wondering what the reasons for hair loss are? Most people tend to change their daily routines if their hair is not looking good or the scalp is visible. You don't have to hide anymore.
According to the American Academy of Dermatologists, it's very normal to lose anywhere from 50 to 100 strands of hair per day. 
If you are experiencing hair loss, can you really tell if it is alopecia or male/female pattern baldness or any other underlying medical issue? Yes!  This blog will answer your questions how you can treat it from the root.
Why are your experiencing hair loss or hair thinning?
It is vital for you to identify the reason behind your sleepless nights over hair loss. The causes of hair loss can due to dietary changes, hereditary, stress, hormonal imbalance or any underlying medical problem such as thyroid or PCOS. Hair loss further can also be caused by certain medications, dandruff and skin disorders such as scalp eczema and psoriasis. You need to take doctors' advice to find out the reason. They help in diagnosing the condition based on your lifestyle pattern and medical history.
What treatment options do I have?
There are multiple hair loss treatment options available all over the world such as steroid injections and vitamin tablets but they may come with side-effects.
Homeopathy treats the root cause of hair loss and any underlying medical issue for all age groups. It offers effective and natural solution for hair loss. International studies have also proven the efficacy of homeopathic medicines in treating hair loss condition. According to a study conducted by the Skin Research Institute of Europe, homeopathic medicines aid in combating DHT (a hormone responsible for hair loss) without any side-effects.
There are homeopathic medicines for hair loss which are being used for the last 100 years to control, re-grow and promote hair growth. The homeopathy doctor plays a vital role in providing you a lifestyle and dietary change along with effective homeopathy treatments:
Dr Batra's™ Hair Vitalizing Treatment – to restore the growth of hair follicles
We all want to treat our medical problems permanently and only a proper diagnosis conducted by our team of expert doctors helps in determining the root cause of hair loss, the extent of it and the treatment that is best suitable for your hair and scalp. To know more about our hair loss treatments, click https://www.drbatras.ae/hair-treatment-at-dr-batras
What are you waiting for? It's time to reverse your hair loss with Homeopathy
Also Read - https://www.drbatras.ae/atopic-dermatitis-homeopathy
Also Read - https://www.drbatras.ae/beat-monsoon-complaints-with-homeopathy
Also Read - https://www.drbatras.ae/keep-diabetes-at-bay-with-homeopathy
Also Read - https://www.drbatras.ae/5-top-homeopathic-remedies-for-migraine
Also Read - https://www.drbatras.ae/5-things-about-homeopathy-you-didnt-know