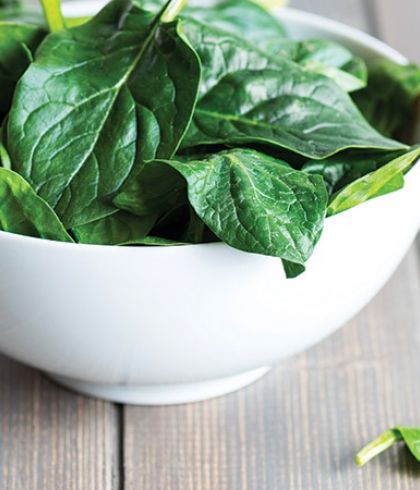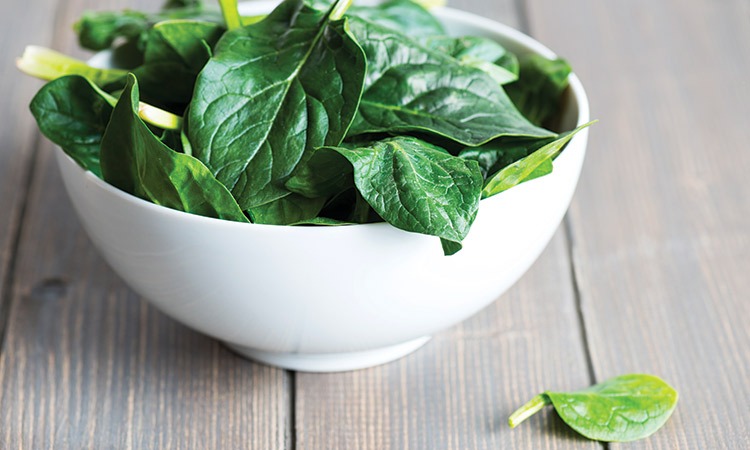 Popoye Ka Pyaar Paneer Ke saath
Posted by
Dr Batra's™ July 7, 2020
When dealing with PCOS, women often experience heavy periods which can cause iron deficiency or anemia. Spinach is extremely rich in iron and Vitamin K, C and Vitamin B6, which also helps to reduce inflammation in the body.
So whether in a salad or as your favourite palak paneer, ensure you add a lot of this leafy veggie to your diet…. Popoye eats it for a reason!
Recipe: Popoye Ka Pyaar Paneer Ke saath
Ingredients
2 large bunches fresh spinach leaves (Palak)
250 grams cottage cheese (paneer)
1-2 green chillies
1 tablespoon oil
½ teaspoon cumin seeds (jeera)
1 tablespoon chopped garlic
Salt to taste
A few drops lemon juice
1 dash of fresh cream for garnish
Method
Fry spinach leaves for 4-5 mins on a medium heat.
Dry the excess water and grind into a fine puree with green chillies.
Heat oil in a non-stick pan. Add cumin seeds and sauté till it changes colour.
Add garlic, mix and sauté well. Add prepared spinach puree and little water and mix well.
Cut paneer into large cubes.
Add salt, lemon juice and paneer cubes, mix lightly and cook for 2-3minutes.
Garnish: Drizzle cream on top  and add a sprinkling of freshly chopped coriander. Serve hot.
Additional tasty tip: If you like your paneer a bit crunchy, coat the paneer in a little dry corn flour and fry till golden.