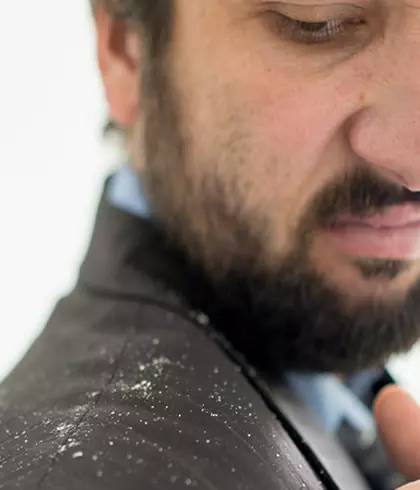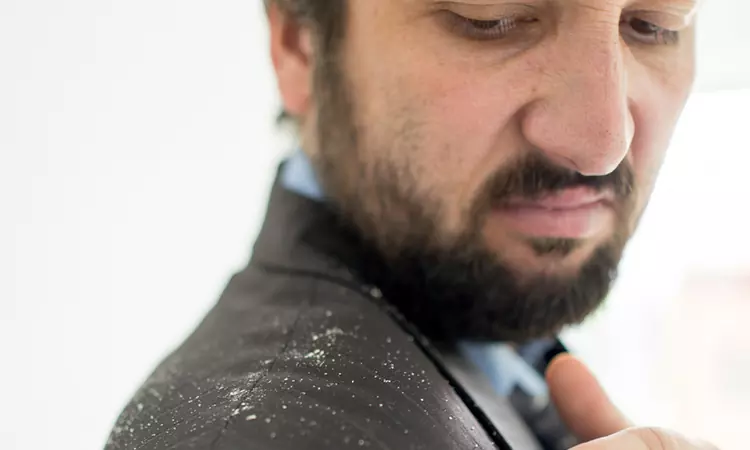 Don't let dandruff ruin your relationship
Posted by
Dr Batra's™ July 7, 2020
Not all relationships workout well! Breakups are a part of life, but the reasons for break ups have become absurd in today's times. Some people just walk out of a relationship saying, "It's not working out anymore," while some give weird reasons like, "Your snoring kills my sleep. I want a break from it, so let's break-up." But, Aditya got dumped over a reason that he couldn't even think through. After all, it wasn't even his fault entirely. When she left, Varsha had just said, "I don't want to be with you anymore Aditya. I think I should find a better shoulder to lean on. Literally"! The reason for his break-up was his flaky shoulder, his dandruff!
But it isn't only about flakes!
Something that Aditya had not taken so seriously had literally become the reason for his broken relationship. This had a negative impact on his emotional & psychological health. Like Aditya, there are many people who suffer break-ups in relationships and lack of self-confidence due to dandruff. According to a survey conducted on people with seborrhoeic dermatitis, commonly known as dandruff, a whopping 73% people said that it made them feel less attractive and more than a third admitted to avoiding social occasions to avoid embarrassment. Also, seborrhoeic dermatitis might lead to other problems like hair loss and acne. However, the good part is that dandruff can be treated. The question is how?
Anti-dandruff shampoos & oils? Not really 
Many people depend on anti-dandruff shampoos to get rid of their dandruff. For a minor dandruff condition, you can do that but for severe dandruff, anti-dandruff shampoos would not make any difference. Oiling wouldn't help as well. It's a myth that dry skin flakes are caused due to dry scalp. The fact is that people with an oily scalp are more prone to dandruff. Seborrhoeic dermatitis is caused by the fungus Malassezia, which feeds on the excess oil produced in the scalp. This causes skin cells to shed faster and results in dandruff flakes. Therefore, applying oil whether hot or normal will not help much. Severe dandruff needs to be treated medically.
Seborrhoeic dermatitis treatment
Homeopathy can effectively treat seborrhoeic dermatitis without any side-effects. Homeopathic treatment for dandruff can help you in the following ways:
It helps control dandruff on a long-term basis by c

ontrolling the over-active oil glands

It corrects the underlying problems such as thyroid and zinc deficiency

It helps to deal with stress and anxiety that usually aggravates dandruff.
Self-care for dandruff
Use a mild anti-dandruff shampoo:

Using a mild anti-dandruff shampoo at least 2 to 3 times a week helps to prevent dandruff and stop the itching. Some shampoos also have anti-fungal and anti-bacterial properties.

Consume flax seeds

: Flaxseeds are rich in omega 3 fatty acids that moisturize the scalp, reduce the scaling and stimulate the production of sebum in the scalp preventing flaking. Therefore, consuming one tablespoon of flaxseed might help you manage dandruff better.

Manage your stress well:

Stress weakens the body's natural defenses making it more difficult to deal with dandruff and scalp irritation. In fact, the dandruff symptoms like dryness, flakiness and itching become more of a problem when you are under stress. So, manage your stress well by breathing exercises, and yoga.
https://www.drbatras.ae/can-dandruff-lead-to-hair-loss - Also Read
https://www.drbatras.ae/what-causes-oily-dandruff-how-to-cure-it - Also Read
https://www.drbatras.ae/dandruff-vs-dry-scalp-the-difference-and-causes - Also Read
https://www.drbatras.ae/7-natural-home-remedies-for-dandruff-and-itchy-scalp - Also Read
https://www.drbatras.ae/anti-dandruff-shampoos-do-they-really-work - Also Read