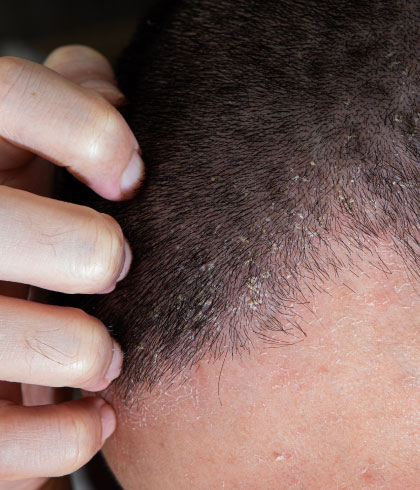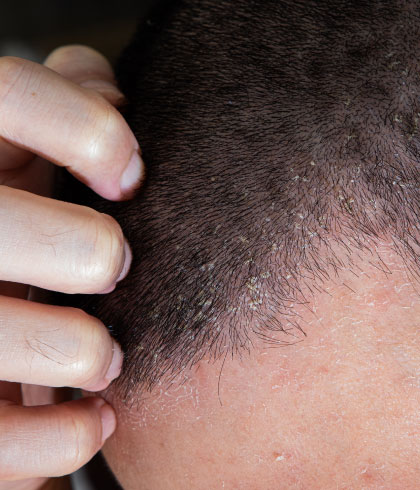 What Causes Oily Dandruff-How to Cure It
Posted by
Dr Batra's™ March 17, 2021
An overactive oily scalp, hair fall and hair thinning are some inevitable problems that many people face today. This could be due to pollution, stress, hairstyling treatments or our current erratic lifestyles. An oily scalp in turn can lead to itching, dandruff, hair loss and other hair problems.
Let's understand oily scalp as well as some of its accompanying symptoms better:
Genes can contribute to how much oil your glands produce as well as your hair thickness. The colour and texture of your hair can also depend on your genetics.
Skin conditions like eczemaand scalp psoriasis can cause red, scaly patches to appear on your scalp. This can look like dandruff that can be waxy or greasy at times. Both of these skin diseases are disorders related to immune dysfunction and can cause oily scalp.
Seborrheic dermatitisis a condition that irritates and inflames your skin. Yellow, scaly skin develops in areas with a lot of oil glands, including the scalp. It is a severe form of dandruff. It can occur due to an oily scalp, allergic reaction or may be a symptom of an autoimmune skin disease.
Excessive oil production is often the cause of forehead acne. Pimples develop when oil and skin cell substances get trapped inside your pores. It can also cause a build-up of specific acne bacteria and acne
An oily scalp can lead to hair loss as well. Here are some of the hair fall control remedies that can aid to treat or manage oily scalp, dandruff and hair fall:
Fish oil: It can be helpful to manage flare-ups of dandruff that can contribute to oily scalp It's sold over-the-counter (OTC) as an oral dietary supplement. Additionally, you can use fish oil for its potential benefits for your immune system. Always consume these dietary supplements under the supervision of your hair doctor.
Probiotics: According to a research study published in The U.S. National Library of Medicine, probiotics are a good way to decrease inflammation throughout the body and can also help control dandruff flare-ups. These include various fermented dairy products, soyabeans and vegetables.
Aloe vera: As per a research study by The National Center for Biotechnology Information (NCBI), aloe vera is a natural remedy for dandruff. Its usage is derived from its potential to control inflammation that leads to dandruff flare-ups.
Tea tree oil: It is an antiseptic that can help control bacterial and fungal build-ups. These buildups can lead to acne or flare-ups of any scalp skin You can dilute tea tree oil with some carrier oil, such as coconut or olive oil and apply a few drops of the solution on the affected area.
Apple cider vinegar: It is anti-inflammatory by nature and can help maintain the pH balance of your hair. Both of these characteristics can help reduce oil production and stop flare-ups of any skin conditions. You can add a few drops of apple cider vinegar in water (1:4) and use it as a final hair rinse.
Caution: Apple cider vinegar may further irritate your skin if you have eczema or scalp psoriasis.
Also read: https://www.drbatras.ae/hair-conditions
Everyone's scalp can get a little oily sometimes. But an abnormally oily scalp is one hair problem that can make your hair feel greasy or dirty most of the time. Your problems related to an oily scalp and dandruff should resolve after a successful hair treatment.
An oily scalp can also occur along with other signs of underlying skin conditions. Consult a trichologist immediately if you notice any progressively worsening hair fall symptoms. If you're looking for a holistic, safe and natural treatment for your skin and hair diseases, homeopathy can be an effective medium.
Also read about Dr Batra's™ dandruff treatment: https://www.drbatras.ae/hair-fall/dandruff-treatment
https://www.drbatras.ae/dandruff-vs-dry-scalp-the-difference-and-causesf - Also Read
https://www.drbatras.ae/homeopathy-helps-treat-dandruff - Also Read
https://www.drbatras.ae/7-natural-home-remedies-for-dandruff-and-itchy-scalp - Also Read
https://www.drbatras.ae/does-dandruff-really-need-medical-treatment - Also Read
https://www.drbatras.ae/anti-dandruff-shampoos-do-they-really-work - Also Read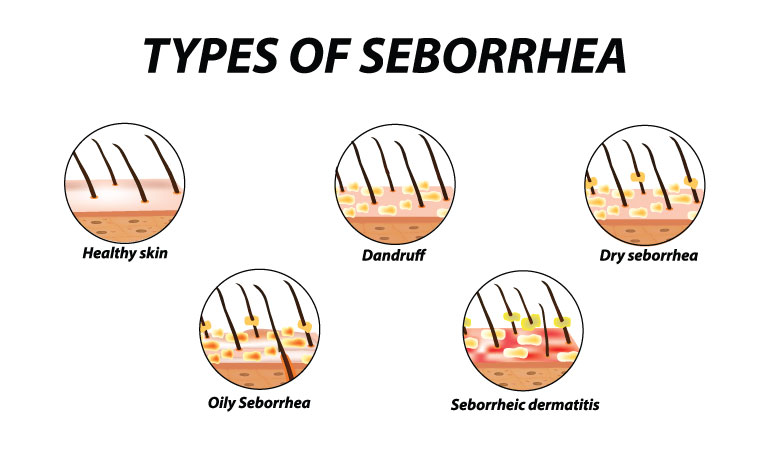 Homeopathy Treatment for Skin and Hair
According to a research study published in The World Journal of Pharmaceutical and Medical Research (WJPMR), homeopathy is a holistic system of medical science that can treat skin and hair diseases. Various homeopathic medicines such as Ammonium Mur, Sulphur, Mezerium, Merc Sol, Bryonia Alba, Graphites and Psorinum can be administered for the treatment of seborrheic dermatitis, dandruff and oily scalp. But selection of homeopathic medicine depends upon the causes and the effects of disease symptoms as well as the sensitivities and the susceptibility of a patient. The dosage and the potency of the homeopathic medicine will also vary.
Homeopathy treatment for skin and hair treats the ailment from the root and doesn't cause any side-effects, unlike conventional treatments. Consult a professional homeopathic specialist to determine an appropriate medicine that will rebalance your immune system and treat your skin problems and hair diseases from the root. A homeopathic doctor will record your detailed case history, consider underlying causes of your oily scalp and dandruff and then accordingly prescribe a customised homeopathic treatment. Book an appointment with us at Dr Batra's™ https://www.drbatras.ae/book-an-appointment and let our homeopathy specialists provide the most effective skin and hair treatment for your oily scalp and dandruff.