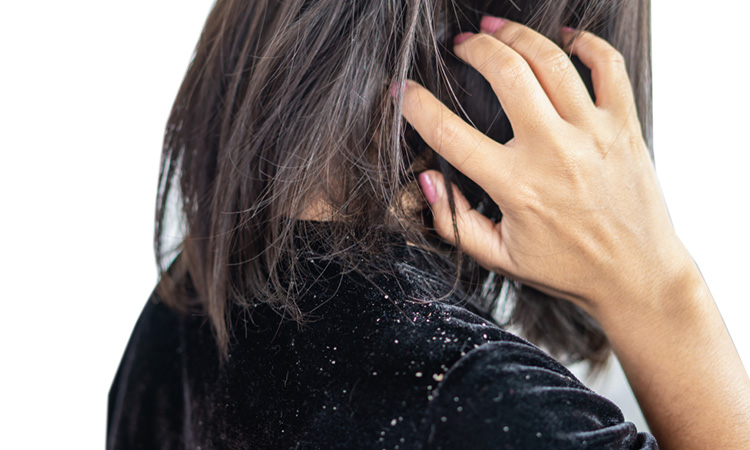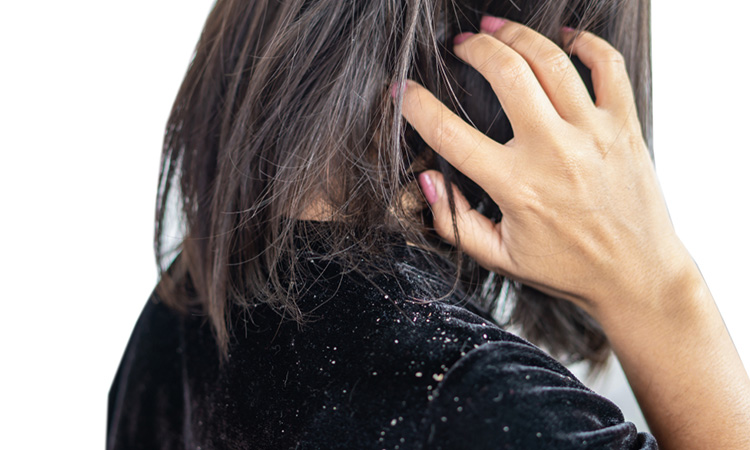 Does dandruff really need medical treatment
Posted by
Dr Batra's™ July 7, 2020
When you are getting ready for a date with your mate, is dandruff the one accessory you wish you weren't bringing along? Do you avoid wearing 'BLACK' because of it?
Don't worry, you're not alone! Dandruff is a very common skin condition that nearly all people experience at some point in their lives regardless of age. It affects not just the scalp, but also ears, eyebrows, sides of the nose, beard, and other parts of the body.
Some people get rid of this condition easily with the help of anti-dandruff shampoos while others find it difficult to treat it even with over-the-counter medicines. This is because there are several factors associated with dandruff which may trigger the condition and upset the normal PH balance of the scalp. Few of them are pollution, exposure to the sun, lack of nutrition, excess use of heat styling products and hair sprays, stress, poor hygiene, and extreme weather conditions (hot and humid, cold and dry). One may even start losing hair due to the severe form of dandruff, called seborrhoeic dermatitis. It may give rise to acne (pimples) on your face and other body parts.
So to tackle such issues and give your hair the love and care it needs, it is important to seek medical help otherwise it can turn out to be a nightmare for you.
Time to see a doctor if you…
Have an inflamed scalp? Or, you notice any unusual hair loss or irresistible itching?
The expert will be able to tell you whether you have a case of 'severe form of dandruff' called seborrhoeic dermatitis and create a custom treatment plan designed to manage your condition. They will also be able to help you manage any underlying hair loss condition, regardless of whether it is related to dandruff or not.
You can also take help of homeopathy for treating this flaky condition. Homeopathic medicines not only offer symptomatic relief without any side-effects but also treat the root cause of the problem, thereby reducing the possibility of a recurrence. It also boosts your immune system from within and hence gives you a long-lasting solution for seborrhoeic dermatitis.
As a result of seborrhoeic dermatitis treatment in homeopathy, you will see –
reduction in itching and hence hair loss
reduction in dandruff
reduction in the intensity, frequency, and duration of complaints.
Self-care tips
Keep your scalp clean by washing your hair frequently in order to avoid the buildup of dandruff-triggering scalp oil
Minimize the use of hair styling products that may aggravate the condition
Use natural anti-dandruff cleansing shampoo, enriched with the homeopathic Thuja Occidentalis (white cedar), every alternate day
Protect your hair from bright sunlight and pollution by keeping your hair covered while travelling
Learn and practice relaxation techniques to manage stress
Try to include foods rich in vitamin B (a deficiency causing dandruff), as well as foods containing good oils, such as green vegetables, protein, grains, omega-3 fatty acids, and zinc.
If these tips fail to make any difference, you should seek professional assistance at your earliest convenience.
https://www.drbatras.ae/anti-dandruff-shampoos-do-they-really-work - Also Read
https://www.drbatras.ae/homeopathy-helps-treat-dandruff - Also Read
https://www.drbatras.ae/what-causes-oily-dandruff-how-to-cure-it - Also Read
https://www.drbatras.ae/can-dandruff-lead-to-hair-loss - Also Read
https://www.drbatras.ae/7-natural-home-remedies-for-dandruff-and-itchy-scalp - Also Read