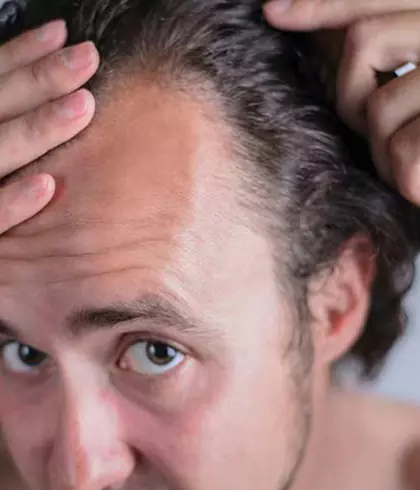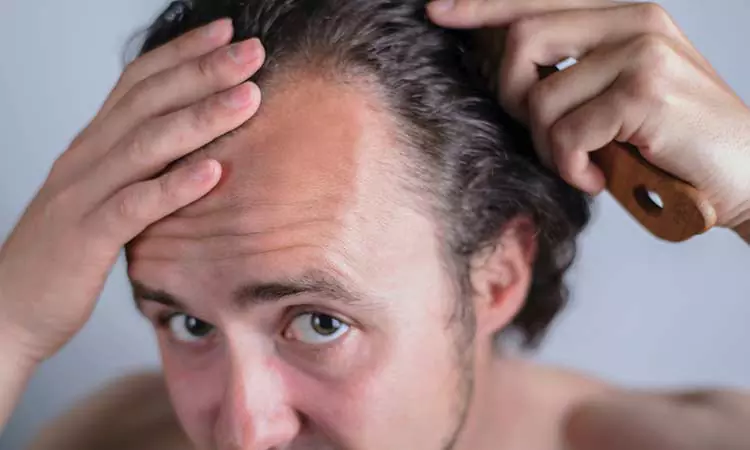 LOSING HAIR AND CONFIDENCE TOO? LOSE NEITHER WITH HOMEOPATHY.
Posted by
Dr Batra's™ July 7, 2020
Can you ever imagine any God or Goddess or any King or Queen with less hair or no hair?  Impossible, isn't it? Good hair has a lot of value not only in the modern era but also in mythology and history. It is associated with royalty and worn like a crown.
 After all, we inherit everything from our ancestors. The same is the case with longing for good hair. When you try a simple new hair look everyone compliments you.  It does not only make you happy but also boosts your confidence. No matter how many times we say inner beauty matters we cannot deny the fact that outer appearance impacts our personal, social and professional lives.  Good hair does not only reflect your enchanting personality but, it tells a lot about your health.
You would be surprised to know that there are 40 reasons to lose your hair. Why you could be losing hair?  Let us understand a few common reasons:
WHAT CAUSES HAIR LOSS?
Hair loss can happen to anyone - male or female. Loosing up to 50-100 hair strands every day is considered normal.
Major types of hair loss are:
 
Androgenetic alopecia is caused by the imbalance of hormones like dihydrotestosterone.  Hereditary factors also play a major role. It accounts for almost 95% of cases of hair loss. In males, it is called male pattern baldness and in females, it is called female pattern baldness.
Telogen effluvium and Anagen effluvium: Telogen effluvium is a condition that causes massive hair fall. It is mainly triggered due to childbirth, sudden weight loss, starting or stopping the oral contraceptive pills or any medication, post-malaria, typhoid, and so on/ Whereas Anagen effluvium is characterized by the sudden hair loss in very large numbers. Hair falls directly from the growing stage. It is triggered because of radiation or chemotherapy.
Alopecia areata is an autoimmune condition characterized by the sudden, patchy loss of hair.
Traction alopecia is a condition which is caused because of traction or pull on the hair. This may be caused by certain hairstyles that pull at the roots; a very common example of this is wearing a turban in a particular style and tight ponytail, pigtails, or braids.
Trichotillomania   is a psychological disorder more frequently occurring in children, which makes them develop a tendency to pull out their own hair, leading to hair loss.  Mainly girls are affected more often than boys.

CAN HOMOEOPATHY HELP?
The answer is yes! Homeopathy not only prevents hair loss but it also helps to treating hair loss causes.
You name it and you will get it, a market full of products lotions, oils, shampoos, and what not. The products are full of chemicals & steroids which give you prompt results but long term side- effects come as a baggage.  Homeopathy is natural & safe as medicines are mostly plant and mineral based.  
Homeopathy provides the solution on an individualization basis. The root cause of hair loss is evaluated and then a suitable homeopathic remedy is given.
Homeopathic treatment for hair loss is never superficial. It works on all spheres. Homeopathy is scientific and has proven results.
Homeopathy does wonders for hair growth as it triggers the body response and stimulates natural hair growth.
Natrum Mur, Lycopodium, Kali Carb, Wiesbaden, Jaborandi, China, Arnica, Sepia and Apis are commonly prescribed homeopathic medicine. 
With all this external care of hair, following a good diet regime is also necessary.
WHAT CAN YOU DO TO PREVENT HAIR LOSS?
Eat healthy; make lentils, fruits and vegetables your friend.
Get active, it will boost your scalp blood circulation as well and your hair follicles will get ample nutrition to grow.
Choose your hair care products wisely! Ditch chemical loaded shampoos, conditioners & oils. 
Go herbal - try some aloe vera, banana and cold pressed oil DIY's.
Supplement yourself with more smiles as it decreases stress and eventually hair loss.
All you need is a little love and care to make your head full of hair! After all, life is too short to have bad hair days!!