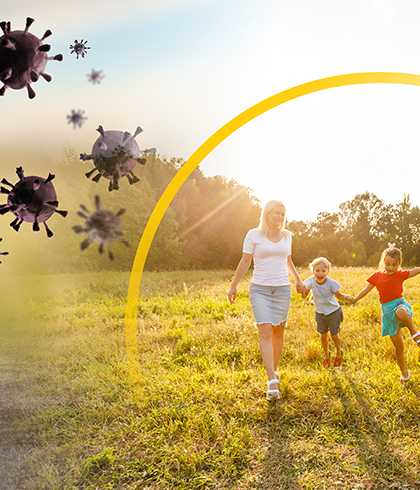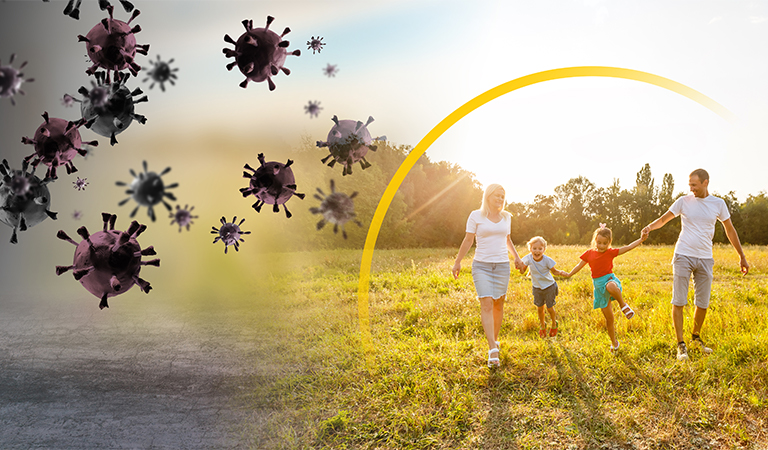 Homeopathy- The art of creating stronger immunity
Posted by
Dr Batra's™ September 1, 2021
The immune system is an important aspect in keeping the body healthy. It is known to be the first line of defense against illness. Immunity helps to protect your body against bacteria, viruses, parasites or other toxins. A healthy immune system not only helps the body to defend itself but also helps to recover from an illness. During the ongoing pandemic, research reports have emphasized the importance of immunity. While it is crucial, it leaves us wondering about how we could boost our immunity. Homeopathic medicines have a good track record in boosting immunity. They protect your body from infectious diseases and also help strengthen the body's natural immunity.
To understand how homeopathy can help build immunity, let's first understand what immunity is?
Immunity refers to the body's ability to defend against foreign agents. It has two main components, the innate immune system and the acquired immune system.

Also Read: Strengthen your lil ones immune system with homeopathy
Innate immunity is the one that you inherit and is active from the moment you are born. This natural immunity can be weakened or strengthened depending on the person.

Acquired immunity is the one that your body eventually develops after being exposed to microbes. It refers to the body's ability to learn, adapt and release appropriate immune defenses to fight a threat.
If the body faces a new threat, the acquired immunity is not present.To be able to rapidly respond to this new threat,it is important to have a strong immune system.For long-term effects, homeopathy is a well-recommended option to enhance immunity. According to the World Health Organisation (WHO), homeopathy is used by millions of people globally. It is one of the fastest-growing medical systems in the world. Moreover, homeopathic medicines are safe, natural and effective.
Homeopathy strengthens our natural defense system:
Conventional treatments such as antibiotics may help clear the infections. However, they also suppress the immune system. They also lower the body's own ability to battle infections next time. On the other hand, homeopathic treatments focus on preventive care and also prevent the worsening of any disease. Homeopathic medicines for immunity ensure complete well-being instead of just providing symptomatic relief. Homeopathic medicine for immunity is effective and ensures complete well being instead of just providing symptomatic relief. Homeopathy medicines stimulate the body's own healing response. It is aimed at the body's immune system to gently restore its ability to fight the disease.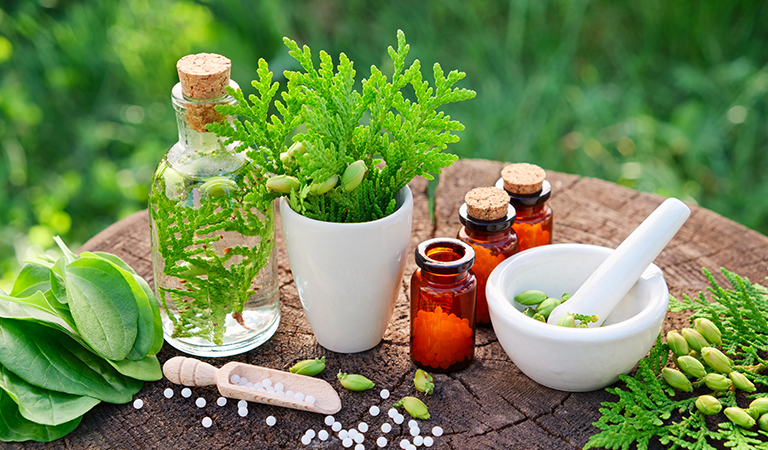 According to Hindawi Journal, 2006, a study evaluated the effectiveness of homeopathy and immunology. It included 12 randomized and 12 non-randomized patients with diseases of the immune system like allergies and asthma. This study suggested that homeopathy may have positive effects on the immune system. Homeopathic medicines play a vital role by:
Bringing down the intensity, frequency and duration of illnesses

Increasing the disease-free period 

Reducing the dependency on conventional treatment

Strengthening immune response

Improvingthe general well-being of an individual
Homeopathic Treatment at Dr Batra's®Clinic
The homeopathic treatment uses a holistic approach and is based on individual symptoms. Understanding individual symptoms can help in better treatment of the disease. In some cases, it can even help prevent the occurrence of the disease. At Dr Batra's®, each case is treated as unique and is assessed by an expert homeopathic doctor.To provide individualized treatment, our expert homeopath conducts a detailed consultation. Our treatments incorporate homeopathic medicines for immunity, diet and lifestyle tips for the complete well-being of the patient.
With the presence of over 200 clinics across 7 countries, its standardized measures make Dr Batra's®, the most trusted name in homeopathy. To get effective and safe treatment for all your health problems visit: https://www.drbatras.ae/book-an-appointment.
Also read: Reasons to seek homeopathy treatment for your health problems.
How to boost your child's immunity the right way?