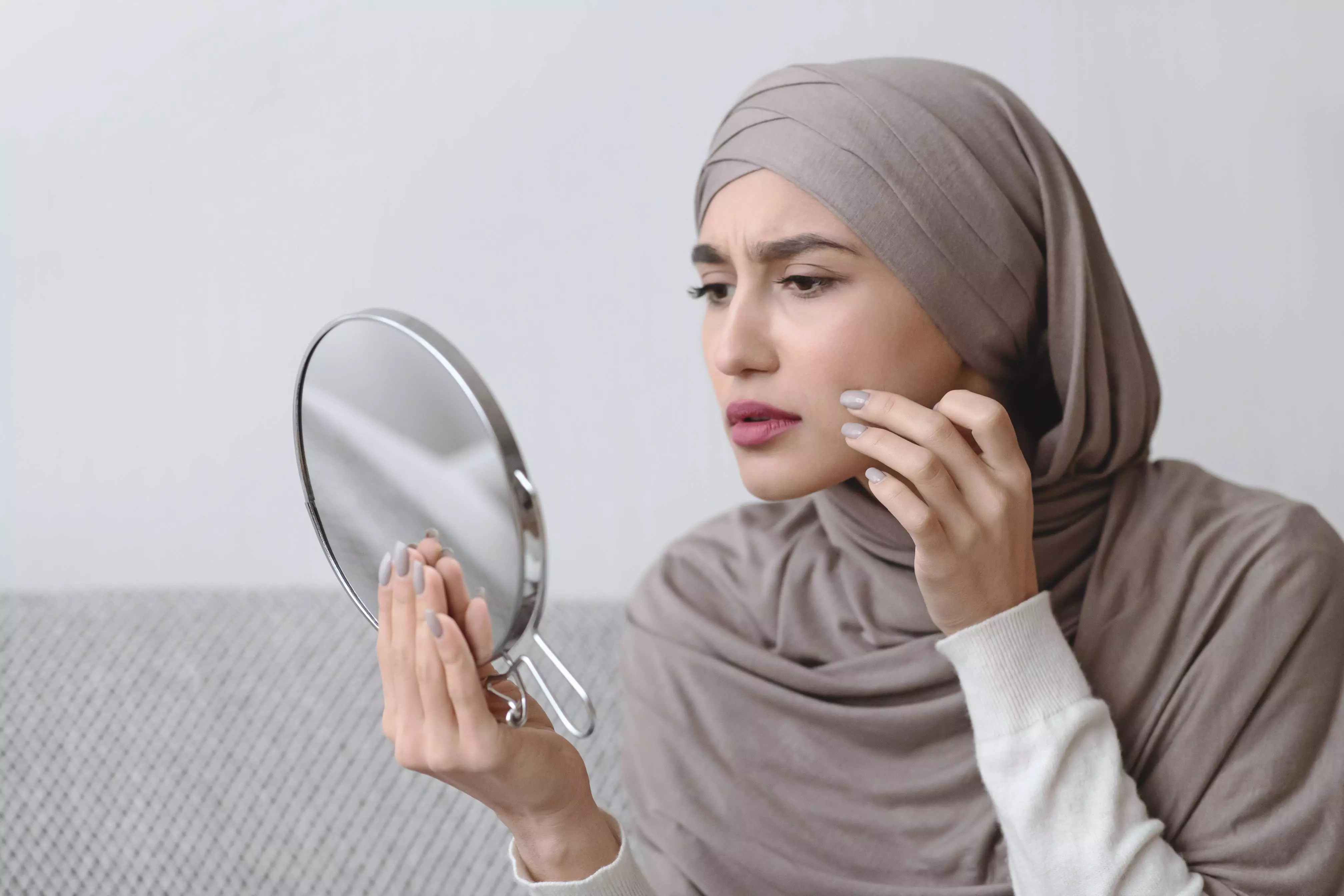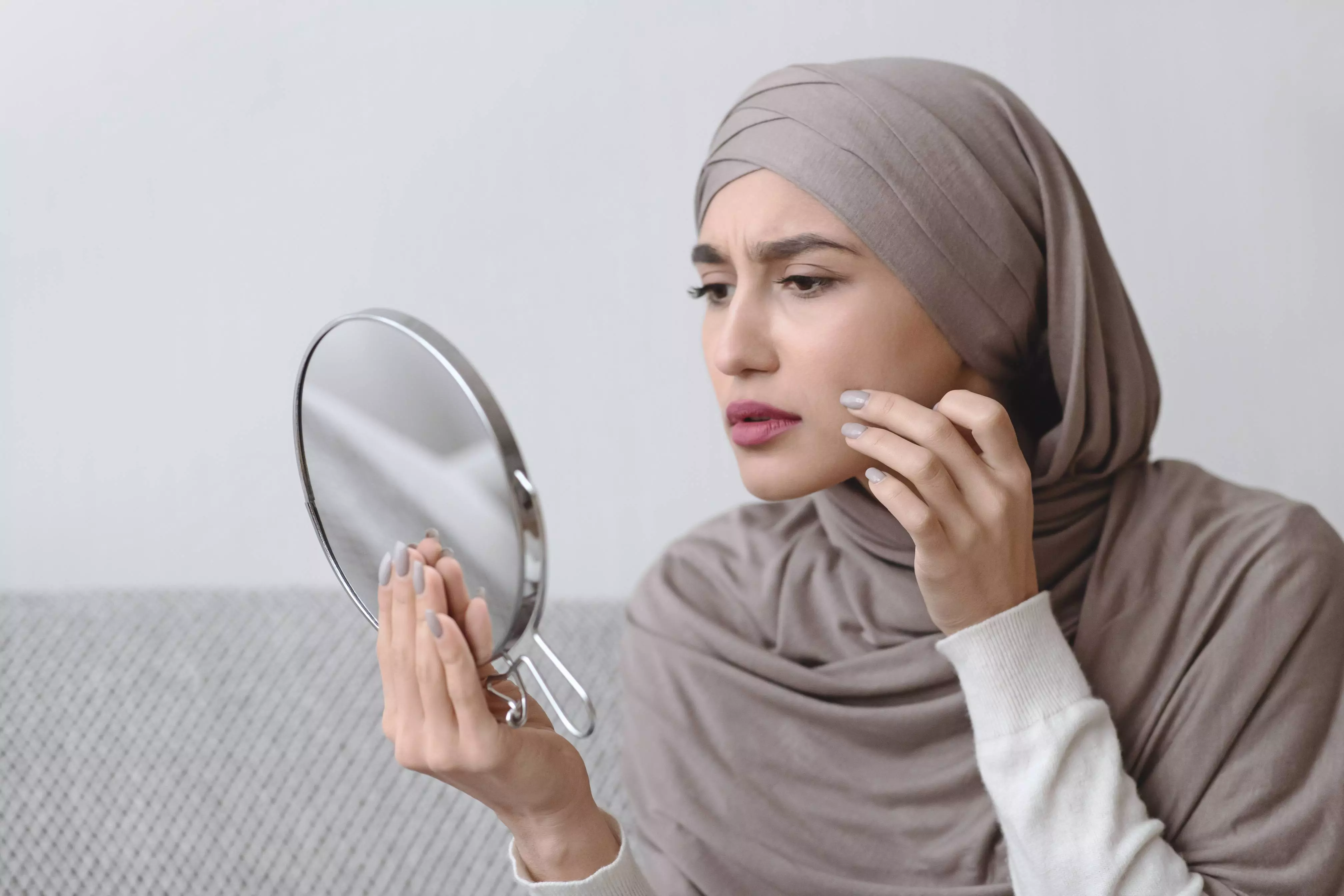 Home remedies for acne scars overnight
Posted by
Dr Batra's™ November 16, 2021
As per a study by the National Center for Biotechnology Information (NCBI), acne affects 9.4 percent of the global population. This ranks it as the world's sixth most common condition.
It affects both men and women equally. We all want to have beautiful skin that boosts our confidence, but stubborn acne blemishes can steal your skin's natural radiance and make you shy away from social engagement. . As unappealing as it may sound, there are home remedies to reduce acne scars overnight. So, how to get rid of acne scars overnight?
This blog will explain how to reduce acne scars. These are easy home remedies that will teach you how to get rid of acne scars overnight, quickly and effectively with things you already have at home.
How to Get Rid of Acne Scars Naturally?
First and foremost, stop touching your face with dirty hands to eliminate acne scars. Touching your acne can make it worse as the bacteria and germs in our hands can be transferred to our face through contact.
Evaluate the current status of your acne condition. Take the test now!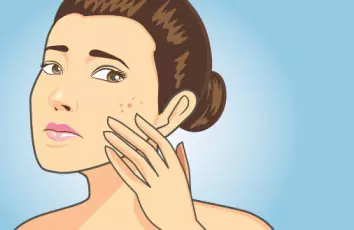 Home Remedies For Acne Scars
Here are some of the home remedies for acne scars
Coconut oil's richanti-inflammatory and anti-bacterial characteristics can help almost any skin condition. This powerful home remedy is a sure-fire approach to keep new acne lesions at bay. Its high concentration of vitamins E and K, and antioxidants, promote healthy skin cells andhelpsto reduce acne scars.
You'll need: 1 tsp coconut oil
What to Do: Gently dab it over the affected areas of your face. Leave it on overnight for the best results, and then wash it off.
Tip: Do this every day to notice visible improvement.
Aloe Vera is an excellent treatment for smooth, naturally glowing skin. Its antioxidant and anti-inflammatory characteristics aid in the treatment of skin problems such as scars, pimple marks, and infections. It also clears imperfections from the skin and helps wounds heal faster without leaving scars. It is one of the best home remedies for acne scars.
You'll need: Aloe Vera Gel
What to Do: Extract the gel from aloe leaves or purchase organic aloe vera gel.
Apply a thick, even coating on the affected area. Keep it overnight.
Tip: Try it daily, you can use this on your hair, body, and face because of its numerous health benefits. You can also drink it to improve the pH balance of your skin.
Lemon juice is an effective natural bleaching agent. Its lightening properties help in lighteningacne scars.
You'll need: Lemon juice and cotton pads
What to Do: Take the lemon juice and carefully rub it on your acne spots and other damaged areas.  Squeeze half a lemon to get the juice. You can use a cotton pad or your fingers to do this.
Allow it to sit for around 10-15 minutes. Use lukewarm water to clean.
Tips: For best results, use fresh lemons. This must be done alternatively.
Turmeric is possibly one of the oldest medicinal herbs known to mankind. Its anti-inflammatory and antioxidant characteristics help to lighten and speed up the healing of acne scars and skin tone. The regular use of turmeric powder on the skin helps to reduce pigmentation and provides the skin with a glowing appearance. Try this home remedy for acne scars for best results.
You'll need1-2 teaspoons turmeric powder and 1 teaspoon lemon juice.
What to Do: Mix turmeric powder and lemon juice. Apply this paste evenly all over your face, as a face mask; leave it on for 30 minutes, and then wash it off with lukewarm water.
Tip: You must do this twice a week for better results. Wear gloves when applying the mask if you don't want your fingers to be colored yellow, as it leaves a yellowish hue.
Honey, with its antimicrobial characteristics, is an excellent home treatment. Acne scars, blemishes, and spots can be removed using raw honey. Honey not only removes acne scars but also helps to smooth the skin.
You'll need: Raw honey
What to Do: Apply a small amount of raw honey straight on the scar. Leave it on overnight; wash it off in the morning.
Tips: Do this every day to notice visible improvement.
Other home remedies for acne scars are:
Almond oil contains a lot of vitamin E and fatty acids. It hydrates and repairs scar tissue. Apply almond oil to scars directly.
Cucumber is an excellent natural ingredient to treat acne scars; it includes vitamins and minerals like magnesium that are helpful to the skin. Cucumber minimizes the visibility of scars and inflammation. It is used to treat and soothe the skin.
Tea tree oil is antimicrobial and helps to reduce acne outbreaks, inflammation, and scarring. It also helps to minimize redness.
Apart from the above, castor oil, vitamin E, shea butter, grape seed extract, and cold packshelpto lighten acne scars.
Acne Treatment with Homeopathy
If home remedies for acne scars doesn't work, seek help. Homoeopathic acne treatment is safe and has no side effects. It will help to control the causes of acne and also to prevent recurrence. Homeopathic acne treatment differs from conventional methods of treatment. It addresses underlying issues such as low immunity, PCOS, thyroid, dietary deficiencies, allergies, stress, and so on. Furthermore, homeopathic medicine boosts immunity and prepares your body to combat acne.
Homeopathic remedies are prescribed after a thorough case analysis that takes into account the patient's medical history as well as their physical and mental makeup.
In cases of severe acne, homeopathy helps to reduce the acne breakouts over time and the control of scarring to the greatest extent feasible. Individualized homeopathic treatments are excellent at improving skin quality.
At Dr Batra's® a holistic approach is used to comprehend the individual's physical and emotional difficulties. Following that, the patient receives tailored acne treatment. To treat acne, skilled and experienced dermatologists combine expert skincare guidance with a specific food plan offered by nutritionists.
Also Read: Acne on the body? Can homeopathy help?
Also Read: Is your diet a reason for acne breakout?