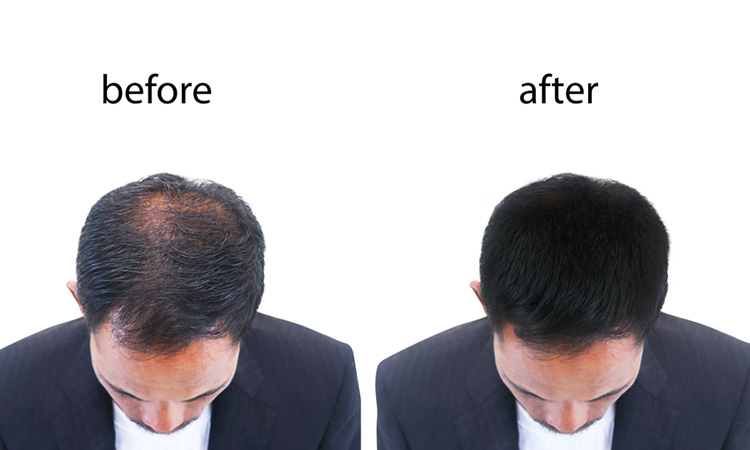 Can Gro Hair Grow The Hair
What Causes Hair Loss?
Hormones, genes, stress, illness, childbirth, autoimmune diseases and low protein diet can all be seen as causes of hair loss . Apart from these, drugs, including chemotherapy used in cancer treatment, blood thinners, and birth control pills, can cause temporary hair loss. Cosmetic procedures like straightening and coloring and medical conditions like thyroid, anemia, lichen planus can also cause hair loss.
Treatment for Hair Loss
Medical – Allopathic line of treatments like Topical minoxidil and finasteride are the only drugs approved by the FDA to treat pattern baldness (hair loss resulting from hereditary causes). Homeopathic treatment for hair loss helps to give results in hair concerns without any side effects.
Surgical- Permanent hair loss can also be treated by hair replacement procedures, such as hair transplant methods. A procedure called PRP (platelet-rich plasma), is an option for some people with hair loss.
Aesthetic Treatments- These include hair vitalizing treatment, gro hair treatment, STM cell treatment, hair fibers also commonly used and hair systems.
Gro Hair Treatment
It is a new breakthrough in hair loss treatment. It is imported therapy from France and is a painless and Needle-less way to grow your hair.
It's a treatment targeting the middle layer of the skin from where the hair grows from hair root. The procedure takes just about 30 minutes once a week and the results are visible quickly.
Many people facing hair loss today try to find painless hair fall solutions that could reduce the turnaround time for natural hair growth following effective medical treatment.
Mesotherapy targets problem areas with micro-injections of medicines to the dermal layer of the skin. This technique can successfully treat many skin conditions and chronic pain. Gro Hair Treatment can also be called as 'non-needle mesotherapy' as it is a non-invasive treatment that improves hair volume & stimulates hair growth without any injections, pain or downtime.
Advantages of Gro Hair Treatment
Gro hair treatment helps to grow new hair, provided the roots are intact.
It helps to thicken the existing hair.
It improves hair density and reduces active hair loss.
It is painless, free of side effects and without any bleeding.
How Does It Work?
The procedure involves using the principle of 'electroporation', where the pores of the skin are opened using a heating system and therapeutic solutions — small quantities of natural extracts, homeopathic agents and vitamins — are allowed to penetrate the scalp. Then the pores are closed using a cooling system.
This promotes hair growth in the best turnaround time possible. This treatment is used for skin revitalization, pigmentation, acne, anti-aging and hair loss.
Homeopathic agents cause no allergy or hypersensitivity. They integrate naturally and completely into the tissues.
Gro hair treatment promotes hair growth over a period of time and improves the density of hair along with the thickness, making it the best painless method to improve hair growth.