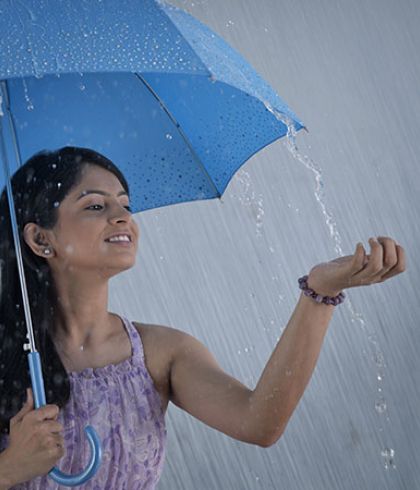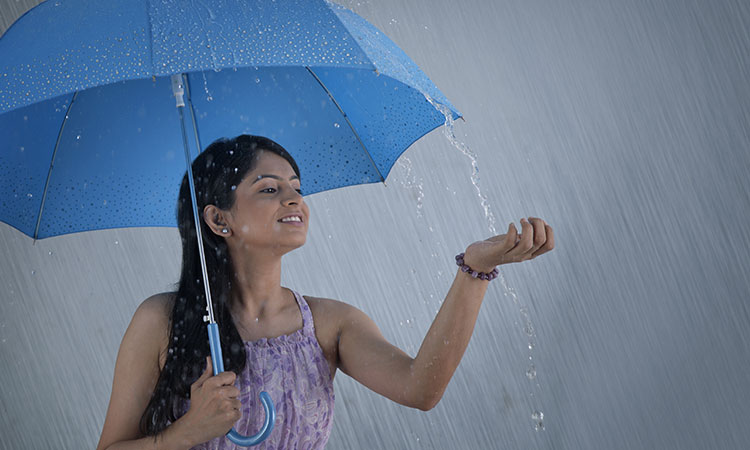 All about monsoon health care tips.
Posted by
Dr Batra's™ July 7, 2020
Beginning of monsoon brings in much-awaited relief from the scorching heat but the moist and humid conditions increase the chances of infections and bacteria. It can render with our daily surroundings, food and drinks which lead to taking an overall toll on your health. These changes in weather conditions can cause hair loss, skin problems and lower your immunity levels.
To make monsoon a happy experience, here are some tips to remember.
Who doesn't like waking up to a glowing face! But, rains bring along with it a barrage of skin problems, especially for people with oily skin. Excess moisture in the air clogs the skin pores and may lead to breakouts. So, to keep your skin glowing and healthy, cleanse your face at least twice a day to remove all the impurities which can invade through dirty water. Using rose water as a toner can help balance pH levels of your skin. This magic potion has anti-inflammatory and antibacterial properties and can also help reduce your skin problems. Even if you do not see sunrays in this season, its harmful UV rays affect your skin. Thus, it's extremely important to wear sunscreen even during the rainy season. Also, wearing open footwear and allowing your feet to breathe can avoid building infections.
Humidity and wind causes a build-up of dirt in your hair, which leads to scalp conditions like dandruff and excessive hair fall. Therefore, protect your hair by covering it, especially while travelling. Make sure not to leave your hair wet after getting caught up in the rain. Use a mild cleansing shampoo to remove excessive dirt, further, preventing fungal or bacterial infections. With the use of deep conditioning treatments or simply adding hair oil to your routine can help reduce frizzy hair this rainy season. 
There's nothing that gives us more joy during the monsoon season than pakoras and street food. Well, what about gastro-infections that travels to your gut along with these food items? It's best to keep a watch on 'what' and from 'where' you eat during monsoon season. Eating out can make you more susceptible to waterborne and airborne monsoon diseases. This could cause discomfort to your stomach, which may lead to a feeling of fullness, bloating, reflux, heartburn, belching, constipation or diarrhea. It's advisable to eat home-made food and ensure that you wash the vegetables and fruits thoroughly. Consume immunity boosting fruits like plums, peaches, berries, and pomegranate.
During rainy season one may not feel as thirty but can leave your body dehydrated from all that sweat in humidity. Leaving your body dehydrated can make you feel lethargic and lower your immunity. So, make sure that you drink at least 6-8 glasses of water a day. To prevent contamination, ensure that you drink purified or boiled water.  Excessive intake of tea and coffee can also leave you dehydrated. You can include herbal teas having antibacterial properties with honey, ginger and pepper. 
Rainy mornings and cosy bed can become your favorite excuse for skipping the gym or a morning walk. Isn't it? Well, we have a solution for it! Why not try some exercises at home to maintain your fitness levels? Pilates, yoga, core strengthening exercises, or just dancing on your favorite 'monsoon' number. Research shows that spending as less as 10 minutes on exercise daily can have numerable health benefits. It will not just benefit you in rainy season but all year around so get moving!
A little extra care and a little extra caution can ensure you 'good health' while being able to enjoy the rest of the monsoon season to the fullest. Follow the above tips for that extra bit and Have a Happy Monsoon