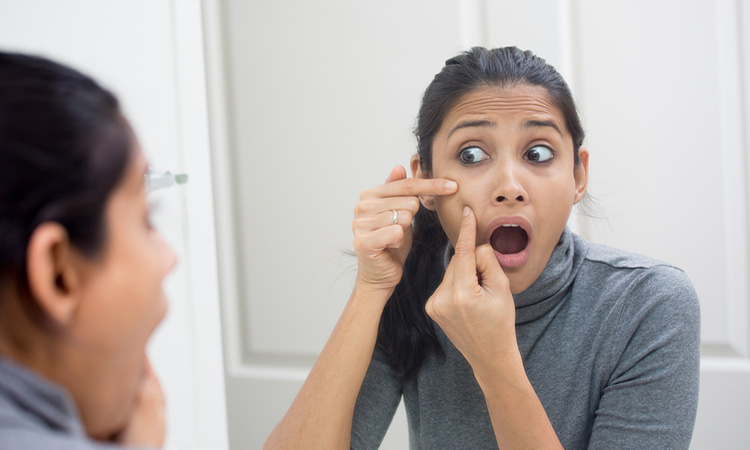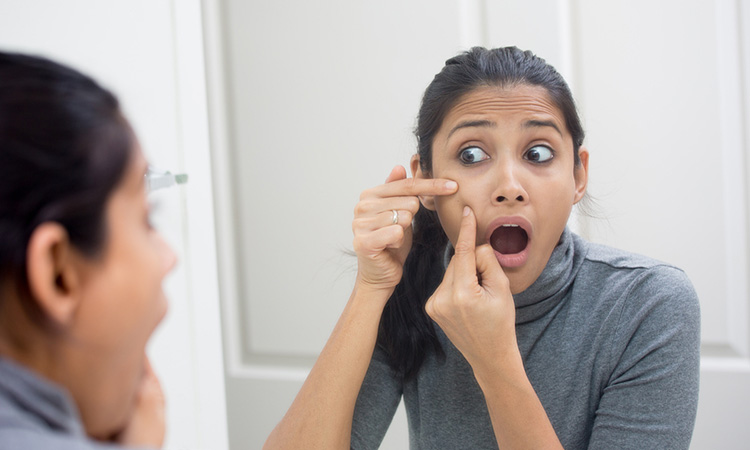 Acne - A teenager's nightmare
Posted by
Dr Batra's™ July 7, 2020
Meghna was walking through the corridors of her college with her head down. She could hear muffled laughter behind her, as she crossed some girls in the corner-way. She made her sprint towards the ladies common room even faster. It's only after reaching there, she breathed a sigh of relief. As she hesitantly looked herself up in the mirror; she saw her once beautiful face was getting unrecognizable day by day. Ugly zits had popped up everywhere on her face. She felt like shouting, "What have I done to deserve this?" She tried washing her face multiple times but the cold water could only wash away her tears and smudged mascara. Pimples just refused to go anywhere… and just as she was about to break down, she heard the loud knocking on the door. Familiar voice of her Mom said, "Get up Meghna, You are getting late for the college." Meghna woke up breathing heavy. She was sweating, as she looked at the watch. 7.24 A.M…it was just a nightmare!
She walked up to the mirror and had a look at just three pimples on her face. "I must have just thought a little too much about it last night", she acknowledged to herself. But this nightmare made her realize that she needs to get treatment for her acne before they start multiplying and making her face unrecognizable, as she saw it in her dreams. Her nightmare unfortunately is a reality for many teenagers suffering from acne.
Acne might not be life-threatening but have a negative impact on emotional and psychological health of teenagers. It affects their self-esteem. Research studies have estimated that teenagers, especially girls who have acne, are more likely to become depressed. Whatever your type of acne, it needs to be treated before it takes toll on your emotional & psychological health.       
Meghna decided to take homeopathic treatment for acne after consulting some of her friends & well-wishers who told her about the benefits of homeopathy for acne. Her doctor told her that homeopathic medicines for acne focus on the patient as a person, as well as the underlying medical condition that might have caused acne. Homeopathic medicines for Meghna were prescribed after her detailed case-analysis, which included her medical history, her physical and mental makeup. Homeopathy not only treated her acne but also took care of PCOS, which is the most common cause of acne in females and was also the cause of acne in Meghna.
Meghna was relieved that her skin had not scarred thanks to homeopathic medicines that made her skin look aesthetically beautiful. Homeopathic medicine for her acne had done wonders for her in almost no time.
Like Meghna, you can benefit from homeopathic treatment too. Homeopathy treats acne with natural & safe medicines without any side-effects.  
https://www.drbatras.ae/is-your-face-breaking-out-all-of-a-sudden-know-the-possible-causes - Also Read
https://www.drbatras.ae/hormonal-acne-what-causes-it-and-how-to-treat-it - Also Read
https://www.drbatras.ae/top-five-questions-people-who-suffer-acne - Also Read
https://www.drbatras.ae/did-you-know-there-are-different-types-acne-try-homeopathy - Also Read
https://www.drbatras.ae/teenage-acne-when-its-time-to-see-a-doctor - Also Read