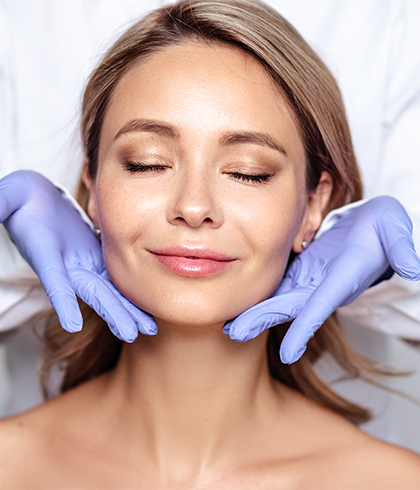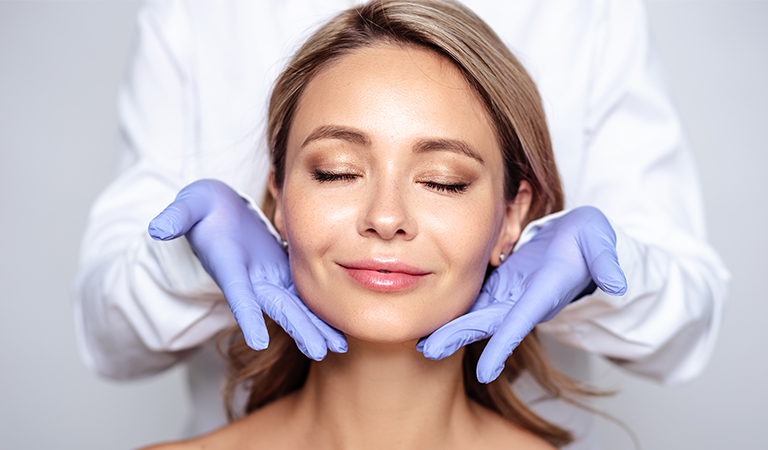 What is a dermatologist? When Should You See a Dermatologist?
Posted by
Dr Batra's™ July 5, 2021
Our skin is an incredible organ. It is the first line of defense against viruses and bacteria. Our skin not only protects the organs but also gives us insights into our health. A dermatologist is a doctor who specializes in identifying conditions and provides the best care for our skin.
If you aren't feeling good about your skin, or a symptom is causing you to worry; you should consider seeing a dermatologist.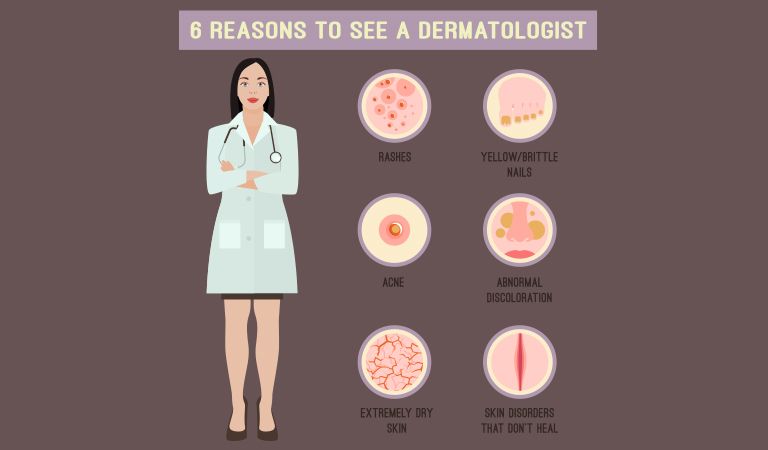 7 Reasons to see a dermatologist
1. Change in a mole or patch of skin 
 If a mole or patch on your skin has changed color, size or shape; you should see a dermatologist. Such changes are often signs of skin cance; and when it comes to cancer; you shouldn't wait but seek treatment at the earliest. Your dermatologist can also help you learn how to do a basic diagnosis based on the symptoms at home.
2. Stubborn acne 
If you have tried over-the-counter products and fad diets, and still see signs of acne, you need to seek professional care. Even mild acne can lead to long-lasting scars; hence, it is best to begin treatment as soon as possible.
3. Itchy hives or rashes 
If you suffer from an allergic reaction or have questions on your changing skin condition, see a dermatologist and get some answers. They may prescribe medication or recommend another form of treatment to address your skin problem.
4. Scars from acne, blemishes, or cuts and scrapes 
If your scars make your skin look less than desirable, a dermatologist could help you. Medical techniques like laser treatment therapy, microdermabrasion and others can help reduce scarring. With the treatment options available today; there is no need to feel self-conscious about your skin.
5. Persistent skin irritation 
If you have itchy and flaky skin and over-the-counter creams don't show results, you may have a chronic skin condition. A dermatologist can diagnose the symptoms and provide the right solution for your skin condition.
6. Nail disorders, ingrown nails or fungus 
If home remedies don't help your nail problems, a dermatologist can help you get better treatment options with faster results. Nail disorders can be indicators of other ailments like heart conditions, liver disease, anemia or diabetes.
7. Hair loss 
If you notice more hair in your brush than usual, you might have a scalp disorder. The earlier you begin treatment, the more hair you save. Start with preventive therapy before your hair loss becomes visible. Your dermatologist can recommend laser therapies or other treatments to keep you looking your best.
Sometimes, your skin gives you signs of internal disturbances. Hiding or ignoring your skin or hair condition can worsen the issue tenfold. We suggest consulting a dermatologist to avoid further health complications.
To know more, read:
Top 5 questions by people who suffer from acne
Consult a homeopathic dermatologist 
Homeopathy is a system of medicine that can do wonders for skin and hair problems with its gentle approach. A homeopathic dermatologist aims at treating the root cause of the skin problem with medicines made from natural substances. The homeopathic treatment improves the skin texture, making it look clearer and healthier. Homeopathic medicines also remove spots, scars and make the skin tone even. 
Homeopathy does not suppress skin problems with local ointments or applicators but treats its root cause without any side-effects. Many conventional dermatological treatments have potentially serious side-effects with their skin solutions. Homeopathy in dermatology not only reduces the chances of reappearance but is also a side-effect-free treatment.
A homeopathic dermatologist provides treatment based on individualization, which is to tailor the remedy according to the individual's needs. For example, two patients suffering from the same type of skin problem may receive different medications depending on their case details (mental makeup, lifestyle and hereditary factors, etc). 
When you see a homeopathic dermatologist, they will provide a treatment plan which will include more than one treatment. This means the treatment will not only help to heal your skin or hair condition but also provides nourishment and builds your immune system.
Case Study
According to a case study published in the National Center for Biotechnology Information, five patients suffering from chronic urticaria had erythematous lesions, intense itching, redness and swelling treated. They were prescribed homeopathic medicines (Apis mellifica, Calcarea carbonica, Rumex crispus, Pulsatilla and Histamine). Homoeopathic medicines reduced both the intensity and frequency of attacks of urticaria in all five patients.