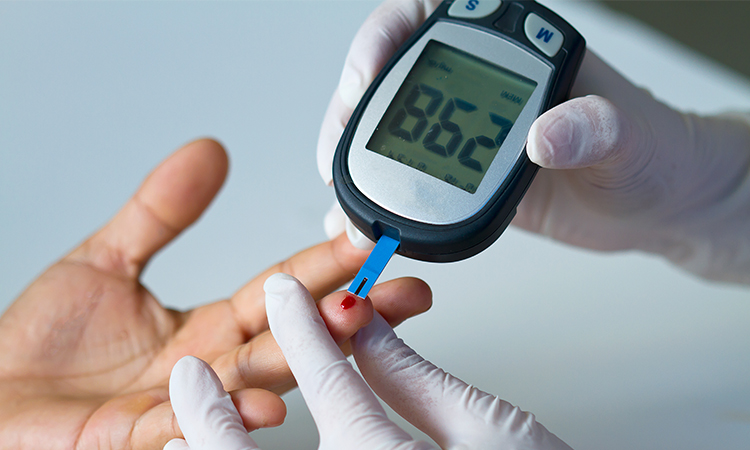 Say goodbye to diabetes with homeopathy
Posted by
Dr Batra's™ July 7, 2020
Diabetes is common across the world. So common, that people don't take it seriously. It appears relatively benign on a day-to-day basis. We might think that it is just sugar level that we notice on the outward and it can be controlled by simply popping up some pills.
To get the reality, talking to someone who has diabetes for years now would give us the real picture - they take medicines regularly, can't dare to forget insulin before every meal, and has to keep control on their sweet cravings 365 days a year.
So, is there anything that makes diabetes management a bit less painful? Yes. There is. It's called diabetes homeopathy treatment. The 'sweet' homeopathy medicines for diabetes can keep your sugar in control without any side-effects. How? We try to answer it here.
Homeopathic doctors for diabetes take holistic approach to the treatment
Homeopathic medicines for diabetes emphasise on the holistic management of the disease rather than 'cure.' They correct the underlying problem from the root i.e. the trigger for diabetes such as emotional stress.
Diabetes homeopathy treatment corrects the imbalance of our body's capacity to effectively utilise insulin that it produces, or not generate sufficient insulin for its needs.
It also takes into account the fact that no two diabetic individuals present with identical problems. Each of us is unique. Therefore, no two people with diabetes are given same medicines.
Homeopathy medicines for diabetes are free of side-effects
You can call homeopathy as 'experienced medicine' because all the medicines that are used on the patients are subjected to human trial and assured of its safety even in infants. The medicines are being used for over two centuries and not even one instance of adverse drug reaction has ever been reported. So, homeopathy remedies for diabetes are safe and free of side-effects.
Diabetes homeopathy treatment helps in maintaining insulin levels and prevents complications
Homeopathy medicines for diabetes are primarily focused on maintaining 'normal' levels of insulin, or keeping conventional anti-diabetic drugs, at the minimum possible dosage and in preventing progression or complications of the disease.
Diabetes treatment in homeopathy can be used along with allopathy
Homeopathic medicine for diabetes can be taken safely, along with your conventional or pharmaceutical medications, including insulin. One such research was conducted in Athens to see compatibility of homeopathy and conventional medicine in controlling diabetes.
A group of patients of diabetes mellitus type-2 were treated with Daonil, a conventional medicine, and a placebo (Group-1) and Daonil and homeopathy (Group-2). Group-1 showed 47 per cent improvement; Group-2 showed a hugely impressive 97 per cent improvement
What's more, some people eat right and exercise, but they cannot stabilise their blood sugar. Diabetes homeopathy treatment is effective in such cases too. The appropriate homeopathic remedy will help to balance blood sugar levels naturally, without side- effects.