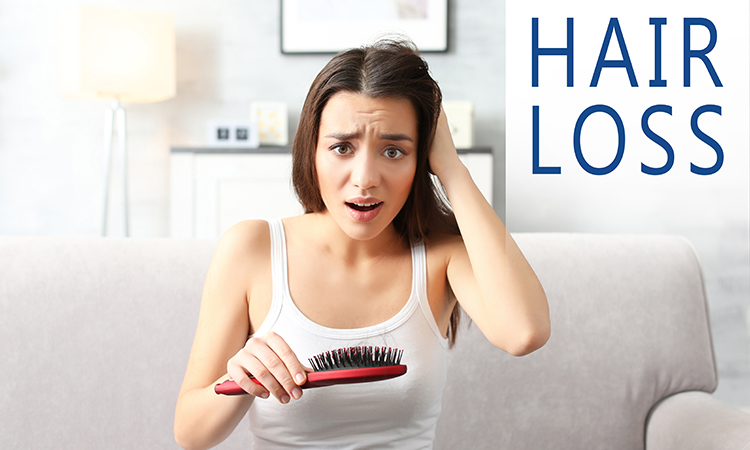 Homoeopathy and Hairloss
Posted by
Dr Batra's™ July 7, 2020
Many of us are always in search for the best solution to stop our hair loss. We tend to jump for treatments which could show us fast results but we always forget that what comes fast goes fast and with double the quantity. We forget that prevention is better than cure. When we have already started noticing that our scalp is looking less full than before or the size of your ponytail has reduced, we need to take urgent call on its treatment which is safe and gentle before it's too late.
Why Homoeopathy for Hair Loss?
Homoeopathic medicines show good long term response in male and female patterned baldness.
Homeopathy is free from any side-effects. Not only do homoeopathic medicines reduce hairloss but they also protect the body from harmful side-effects (such as decreased libido, ejaculation problems) that are common with conventional drugs.
Homoeopathy is a holistic medicine and treats the patient as well as the pathology. Hence thyroid, PCOS can be simultaneously treated in Homoeopathy without having 10 different medicines unlike conventional medicines.
Stress in females which are the major cause hairloss can be very effectively treated with homoeopathy.
Homoeopathy treats not only all physical complaints, but also targets the mind and gently restores mind-body equilibrium - thus it treats the patient as a whole.
Homoeopathy has remedies such as Thuja Occidentalis and Sabal Serrulata which have been very effective in treating hair loss. These two homeopathic medicines are cited with natural DHT- inhibitor action i.e. they control hairloss caused by DHT without side-effects.
Hair lotions available in market to control hair loss are very high in chemicals and can cause a chemical burns on the scalp skin leading to permanent hairloss and scars in the affected areas. Homoeopathy has no such side-effects as the medicines are oral medicines.