Male Pattern Baldness Treatment
Treatment approach at Dr Batra's ™
Step 1: First Consultation – At your first consultation our doctors will spend 30-45 minutes with you. The questions asked extend well beyond the immediate problem or physical symptoms, and take into account your medical history, lifestyle, prevalence of hair loss in your family and any other stress factors that can lead to hair loss. The information provided is vital for us to understand the root cause of your hair loss and suggest customized treatment that best suits your problem.
Step 2: Medical Diagnosis – Our doctors conduct non-invasive video-microscopy test, which magnifies the hair follicle and scalp up to 200 times. It helps us identify the condition & thickness of hair strands, density of hair on the scalp as well as condition of your scalp. If required blood tests are recommended to confirm the diagnosis.
Step 3: Personalized Treatment - Natural homeopathic medicines are suggested based on cause and extent of your hair loss.
Benefits of Homeopathy
Treatment with medicines made from natural sources like plants and minerals
Customized for every patient
Effectively treats the underlying cause of hair loss
Helps increase volume and density of hair
No dietary restrictions involved.
Step 4: Supplementary Treatment – Hair vitalizing treatment (HVT) is recommended as a supplementary treatment to make your hair strong and regain vitality. Number of sessions will be recommended by your Doctor based on type and extent of your hair loss.
Benefits of Hair Vitalizing Treatment (HVT)
US FDA approved
Non-invasive
Increases blood circulation
Makes hair stronger, reduces breakage and helps regain vitality
Takes just 20 minutes per session
Why DrBatra's ™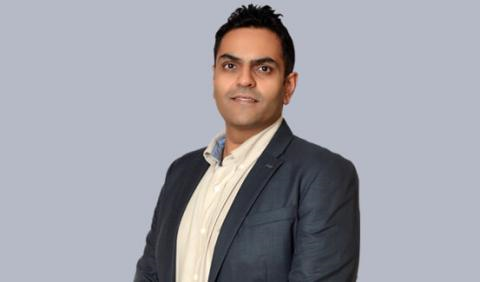 Dr Akshay Batra
Vice Chairman & Managing Director, Dr Batra's ™
All our doctors are trained by Dr Akshay Batra, past president of The Trichological Society, London, UK.
Dr Akshay is the first ever non UK based trichologist to be elected as the President of The Trichological Society. He is also the youngest and first ever non-UK based Trichologist to receive the prestigious Robert Olding Award for outstanding achievement and personal endeavor in the field of Trichology.
At Dr.Batra's we treat hair loss effectively with the winning combination of Homeopathy, Trichology and Technology, to give our patients long-lasting solutions for their hair loss problems.
Treatment at Dr Batra's™ is customized for every patient and is based on the extent of your hair loss, grade of baldness as well as condition of the hair and scalp.
We monitor your progress at regular intervals through scientific protocols such as video microscope test readings and global photography
Our Strengths
Team of experienced & trained doctors
Treatment with medicines made from natural sources like plants and minerals
Scientific evaluation of hair loss
Customized treatment for every patient
Long-lasting treatment.