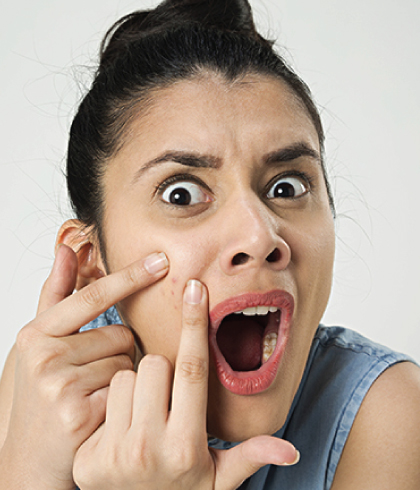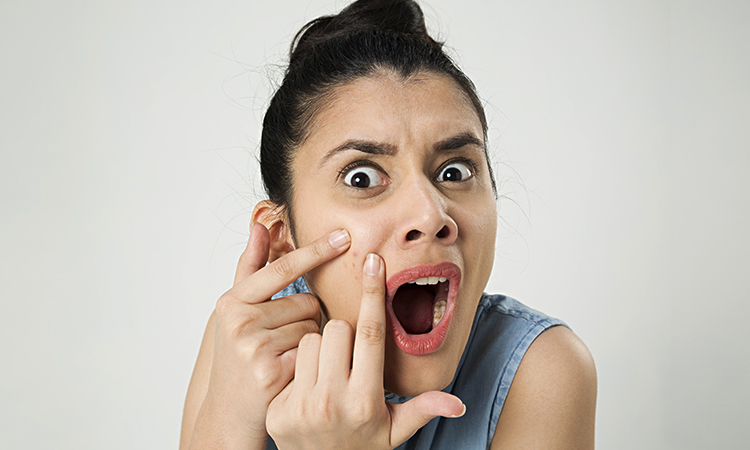 Did you know these facts about acne?
Posted by
Kashika Munjal July 7, 2020
Acne is caused by constipation.
Parlour procedures can reduce acne.
Acne always goes away with age.
Squeezing or popping pimples makes them go away.
The more you wash your face, the less acne you will have.
Do you also believe in such myths about acne? Do you think that you already know all there is to know about acne? You may be surprised that some of the things you've heard about acne — like what causes it and what worsens it — are probably not true.
If you're trying to find out what's behind your acne breakout, let's first take a look at some facts about acne.
Acne is characterised by clogged pores, pimples and lumps or cysts, which appear on the face, neck, chest, back, shoulders and upper arms.
It affects both girls and boys equally, although there are some variations.
The problem is common among teenagers, although it is not restricted to any age group.
At times, young men are more likely to be affected by acne than young women.
The condition generally wanes or disappears in one's early twenties.
At times, it can affect adults in their forties too.
There are a variety of factors that cause acne, namely, puberty, hormonal imbalance, bad personal hygiene, dietary faults, stress, certain medications, chemical cosmetics and lifestyle excesses. Acne is more than a skin condition; it probably causes more damage to the person's psyche than to the skin. Long-standing acne can lead to both physical and psychological scarring such as low self-esteem, depression, stress and social withdrawal.
The condition is not life-threatening, but it can lead to scarring of the skin and, hence, prompt treatment is essential. Homeopathy can combat acne from the root and provide healthy skin, along with a feeling of general well-being and renewed self-esteem. At Dr Batra's™, we have the experience and expertise of having treated more than 10,000 cases of acne over the past 35 years.