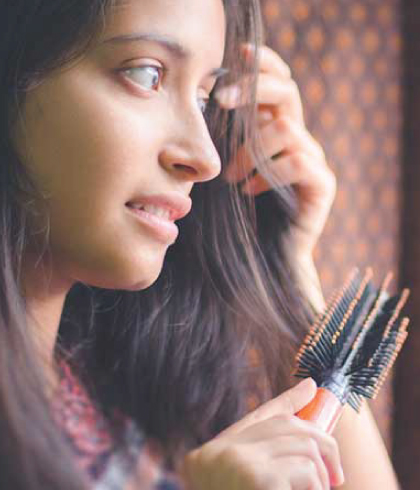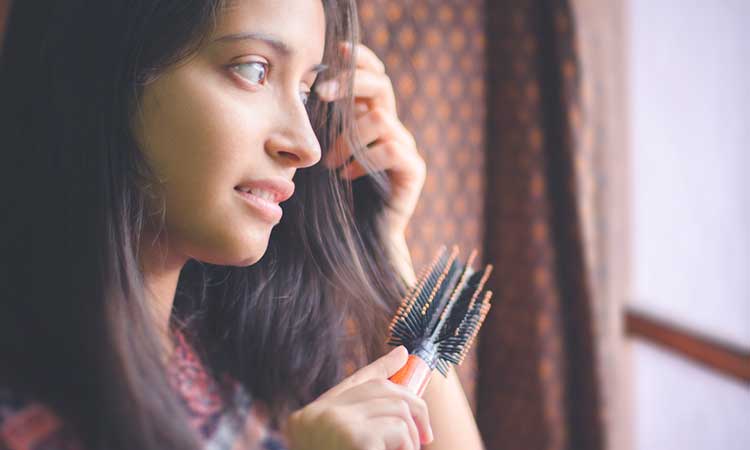 5 reasons to choose homeopathy medicine for hair loss
Posted by
Dr Batra's™ July 7, 2020
Hair loss is not just a cosmetic disorder. It affects our emotions and self-esteem too.
Hair loss is also a frightful experience. We just can't think of hair loss even in our dreams, because the mere thought of it could trigger intense psychological responses.
There are as many causes of hair loss in men and women as there are types. The causes can be genetic, dietetic shortfall, hormonal imbalance, and emotional stress. Hair loss can also be triggered by dandruff, certain cosmetics, and skin disorders, such as psoriasis, allergic dermatitis, or eczema, of the scalp.
Hence, identification of the specific reason behind your hair loss is of prime importance then only you can get a permanent hair fall solution. Homeopathy does the same – it treats every individual specifically. This is just one reason to choose homeopathy for hair loss treatment, rest are mentioned below.
Benefits of taking homeopathy medicine for hair loss:
 Mind-Body Medicine
Hair fall treatment in homeopathy treats not only the physical complaints but also targets the mind and gently restores mind-body equilibrium — thus, it treats patient as a 'whole.' This makes it an excellent solution for hair problems related to the mind, such as stress-related patchy hair loss (alopecia areata), hair-pulling disorder (trichotillomania), or stress-induced massive hair shedding.
Free From Side-Effects
Homeopathic medicines for hair loss are free from side-effects. Not only do treatments for hair loss in homeopathy reduce the symptoms, but they also protect the body from harmful effects (such as decreased libido, ejaculation problems) that are common with conventional drugs.
Also Read: Top 10 Tips To Prevent Hair Loss
 Proven Effects
Homeopathic medicines for hair loss such as Thuja Occidentalis or Sabal serrulata have been used for treating the condition for over 100 years. International clinical studies have proven that the two homeopathic medicines cited are natural DHT-inhibitors, i.e., they can control hair loss caused by DHT — without side-effects.
 Verified by Studies
A study conducted in Scotland revealed that 90 per cent of patients with patchy hair loss opted for homeopathy as the first choice of hair fall treatment. Homeopathy actually helps to slow down the progression of the bald patches and fill them up with new hair. A complete recovery is possible in most cases.
Less Recurrence
A detailed, long-term study conducted at Dr Batra's showed that the recurrence rate of patchy hair loss (alopecia areata) was just 9.1 per cent in patients treated with homeopathy, whereas it was as high as 50 per cent in patients who took conventional treatment for the disorder.
Also Read: How Hair Loss Reveals Inner Health