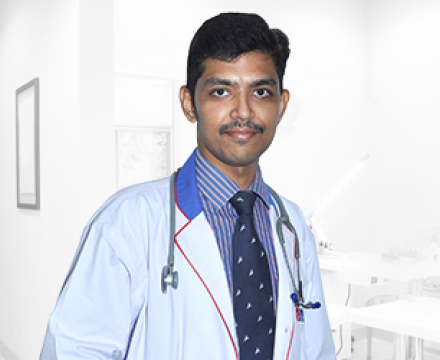 Sathyanarayana
About Doctor
At Dr Batra's™ Positive Health Clinic Pvt. Ltd., Dr Sathyanarayana has been working as a homeopathic consultant. He has been practising homeopathy since seven years. Previously, he worked as a private homeopathic consultant for five years.
Academic achievements
Dr Sathyanarayana has submitted a thesis on rheumatoid arthritis. His research papers and articles have been published in several magazines.
Memberships
Dr Sathyanarayana has been a member of the Tamil Nadu Homeopathy Medical Council for the past five years. He is also a member of the Indian Homeopathy Medical League.
Educational Qualification
Dr Sathyanarayana has earned the Bachelor of Homeopathic Medicine and Surgery as well as  Doctor of Medicine (HOM) degrees.