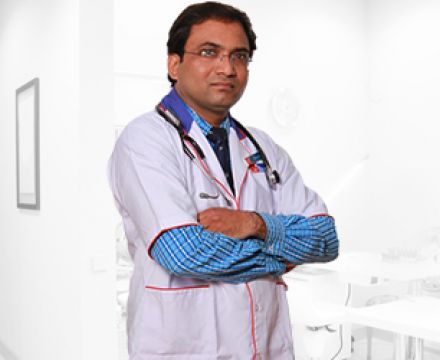 Praveen Heerekar
About Doctor
At Dr Batra's™, Dr Praveen Heerekar is a homeopathic consultant. He joined the company eight years ago. He has worked as a homeopathic consultant at Shanti Homeopathic Clinic and Stores, Hyderabad, for four years, and as a medical officer at ICICI Lombard Health Insurance, for two years. He has been practising homeopathy for the past 14 years.
Professional achievements
Dr Praveen Heerekar has received the Wow Service Award about six times and has obtained a 100% score in the company's Mystery Audits. He has received a Medical Excellence Award at the Secunderabad branch for patient satisfaction.
Educational qualification
Dr Praveen Heerekar earned a Bachelor of Homeopathic Medicine and Surgery (B.H.M.S.) degree from Dr NTR University of Health Sciences, Andhra Pradesh. He obtained a Master of Science in Psychology from Sri Venkateshwara University, Tirupati and a post graduated diploma in Guidance and Counselling from the Annamalai University, Chennai.
Academic achievements
Dr Praveen Heerekar has been a college topper in the subjects of organon and philosophy during his second year B.H.M.S. He was also an intermediate topper at the Little Flower Junior College, Hyderabad. He topped his school at Cambridge High School, Hyderabad. 
Memberships 
Dr Praveen Heerekar is a member of the Ganesh Youth Association, Hyderabad.