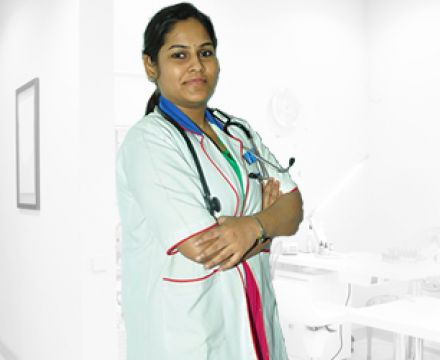 Deepika Das
About Doctor
Dr Batra's™, Dr Deepika Das has been working as a Homoeopathic Consultant since 2015. 
She is also an Acting Homeopathic Consultant at Dr Batra's Positive Health Clinic in Bhubaneswar. She has been practising homeopathy for the past two years.
Educational qualification
Dr Deepika Das has a Bachelor of Homeopathic Medicine and Surgery (B.H.M.S.; University of Behrampur;  Honours) degree. 
Academic achievements
Dr Deepika Das secured the first rank at her Bachelor of Homoeopathic Medicine and Surgery (B.H.M.S.) course. In 2014, she became a recipient of the Dr Y. Sahu Memorial Award as well as the University Gold Medal. 
Professional achievements
Dr Deepika Das is a recipient of multiple Wow Service Awards for Excellence in Patient Service and Patient Compliance.