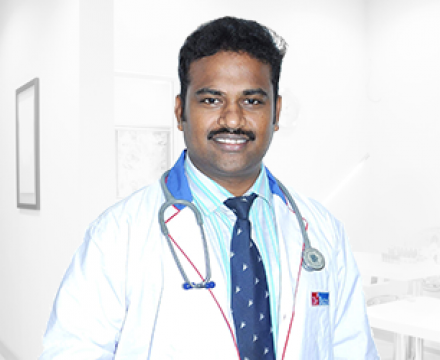 Caldwell Jobu
About Doctor
Dr Caldwell Jobu joined Dr Batra's™ in 2014; before that, he was a consultant at the Life Care homeopathic clinic. He has been practising homeopathy since the past eight years. 
Academic achievements
Dr Caldwell Jobu has carried out research on homeopathy in the Anna University. During his Doctor of Medicine studies, his thesis on sinusitis has helped to cure a large number of patients.
Professional achievements
At Dr Batra's™, Dr Caldwell Jobu has successfully treated almost 2,000 cases. Previously, he has worked as the Head of Medical Services at Annanagar, Chennai.
Research
Dr Caldwell Jobu has been actively involved in research activities throughout his career. He has published articles on sinusitis and homeopathy in a number of homeopathic magazines. 
Educational qualification
Dr Caldwell Jobu has degrees in Bachelor of Homeopathic Medicine and Surgery as well as Doctor of Medicine (HOM-general medicine).
Membership
Dr Caldwell Jobu is a member of the Tamil Nadu Homeopathic Medical Association, the National Institute of Homeopathy, Kerala , and the Central Council of Research in Homeopathy.