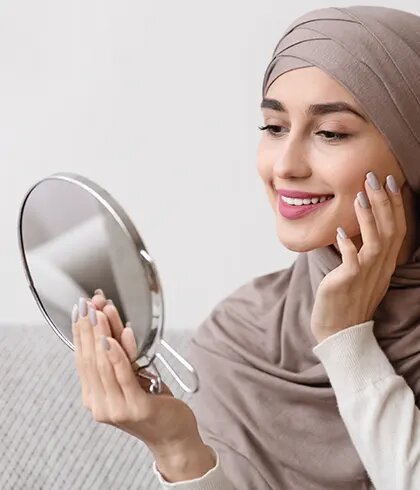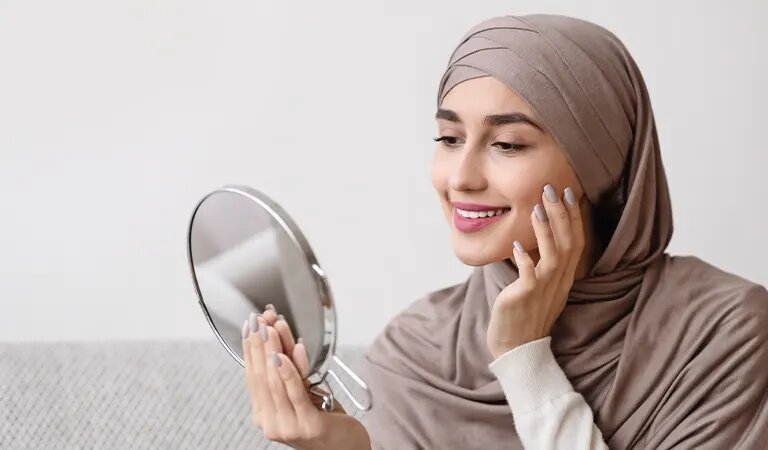 How to Keep a Healthy & Glowing Skin This Ramadan
Posted by
Dr Batra's™ March 23, 2022
Taking care of your skin during Ramadan can be a source of anxiety. The summer heat and fasting can turn your skin dull as your body loses critical vitamins and minerals. But don't worry; by focusing on the right skin care in Ramadan and getting the necessary nutrition, you'll be glowing all season long.
The perfect skin care in Ramadan routine and the right nutritional balance will give you glowing skin all season long. During the holy month, our Ramadan skincare tips will help you detox and enhance your skin naturally and in a safe and side-effect-free manner. But before we dive into the Ramadan skincare tips, let's understand the importance of skin care in Ramadan.
Why is skin care in Ramadan important?
It maintains the health of your skin: It's vital to keep your skin glowing and in good form because you shed skin cells throughout the day.
Your skin will have a more youthful appearance: Your skin's cells slows down as you become older, making it appear dull. Using a high-quality skincare line can help your body remove dead skin cells, allowing fresh, more youthful cells to replace them.
Prevention is better than cure: It's easier and less expensive to prevent skin problems than it is to treat them later.
Your self-confidence will rise: You feel better about yourself and have more self-confidence when your skin is at its best.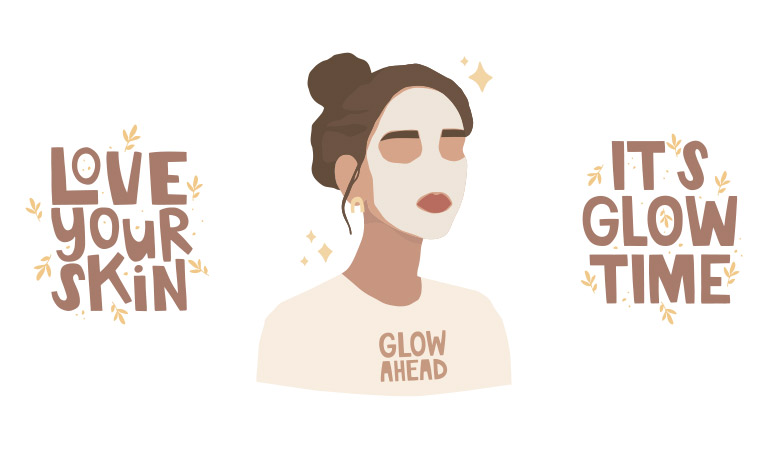 Skin care in Ramadan Tip No 1:First and foremost, keep yourself hydrated.
Water has numerous health and cosmetic benefits, but its skin-preserving properties are especially important during Ramadan. Dehydration makes your skin look weary and depleted, accentuates defects like fine wrinkles, and degrades the tone and texture of your skin. This is particularly terrible news if you already have naturally dry skin. Drink as much water as you can between iftar and suhoor and eat foods that are high in water.
Skin care in Ramadan Tip No 2: Moisturize as if your life depends on it.
Use moisturizer at least twice a day to supplement your increased water consumption. Use nourishing components like hyaluronic acid and squalane in high-quality face toners, serums, and creams. If you're fasting, you might want to add face spray and oil to your routine for more hydration. Make sure you use sunscreen every day, regardless of your skin type. Sun exposure during Ramadan can be considerably more damaging to skin that is already fragile.
Skin care in Ramadan Tip No 3: Consume foods that enhance your skin's radiance.
Increase your antioxidant intake during iftar and suhoor if you desire beautiful, healthy-looking skin while fasting. Berries, dates, almonds, dark chocolate, and pomegranates are examples of foods high in fibre and antioxidants. After a day of fasting, eat a handful of berries of your choice; they're an excellent source of the vitamins and minerals your skin needs.
Skin care in Ramadan Tip No 4: Stick to your skincare routine.
Every day, take a few minutes to pamper your skin. Wash your face twice a day, hydrate your skin with serums that contain vitamin E and C, and massage it for a few minutes. For even greater results, use a scrub once a week, following this would help your skin to glow and feel healthy.
Skin care in Ramadan Tip No 5: Go for nuts
Consume extra nuts during Ramadan like almonds, pine nuts, hazelnuts, and peanuts because they are high in fibre and fatty acids, which are healthy for your skin.
Skin care in Ramadan Tip No 6: Keep it simple.
Ramadan is not the time to use your most abrasive skincare or make-up. Use a gentle cleanser and don't over-wash to avoid dehydrating your skin. Choose products that contain gentle ingredients that won't dry out or aggravate your skin. When it comes to cosmetics, stay away from thick foundations and concealers, which can dry out your skin and cause breakouts. Instead, go for products that provide more hydration and lighter coverage (and don't forget to wear SPF lip balms!).
Skin care in Ramadan Tip No 6: Good night's sleep
When you fast throughout Ramadan, your body's biological clock experiences several physical and mental changes, in addition to changing you're eating and sleeping patterns. Sleep deprivation impacts more than just the black circles beneath your eyes; it affects every system in your body. Evening bedtime rituals can aid in the development of a better night's sleep.
Take a Skin Evaluation Test Now!
Homeopathy for Healthy & Glowing Skin This Ramadan
Your skin is a reflection of your overall health. Different sorts of skin problems represent a variety of underlying illnesses that, if not treated promptly, can lead to major health issues. Homeopathy skin treatment improves the texture of the skin, making it look clearer and healthier.
In a case study published in the World Journal of Pharmaceutical Research, a select group of acne patients was treated with homeopathic medicines, while a control group was given simply a placebo. Within six months, 97 of the 100 cases treated with homeopathic remedies showed good outcomes. In the majority of these cases, the patients were able to return to their pre-infection state within three months.
Homeopathic remedies can also help to heal spots, scars, and even out skin tone. Homeopathy targets the root cause of skin problems rather than masking them with topical ointments or applicators. Homeopathic medicines are effective because they are selected after a comprehensive study and case analysis of the patient's medical history, physical and psychological symptoms, and other factors.
Why Dr Batra's®
Dr Batra's® has successfully treated 1.5 million delighted patients over the last 35 years. According to a study conducted by A.C. Nielson, when compared to general practitioners, specialists, and local homeopaths, Dr Batra's®treatment of skin disorders results in a higher than average improvement.
Our homeopathic dermatologist evaluates the patient's skin using a 3D imaging technology that analyses 3 mm deep within the skin. It assists our skilled homeopathic doctors in prescribing a condition-specific, long-term, and effective skin treatment plan. Our homeopathy skin treatment includes homeopathic remedies as well as lifestyle and skincare recommendations for the patient's overall health.
Our experienced homeopathy doctors are here to assist you with the best treatment and advice on how to take care of your skin in Ramadan, throughout the holy month of Ramadan.
Also Read:10 Natural Winter Care Tips for Dry Skin & Acne-prone skin