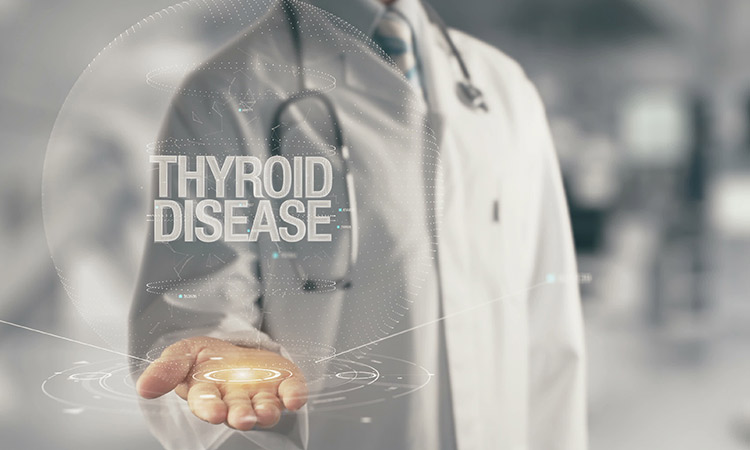 BENEFITS OF HOMEOPATHY IN TREATMENT FOR THYROID DISEASES OVER CONVENTIONAL MEDICINE
Posted by
Dr. Batra's™ July 7, 2020
Thyroid diseases could seem very simple to be treated but are not. Your doctor should be aware of other diseases you suffer from or if you are on any other medications before starting the thyroid medicine through a conventional mode of treatment. Conventional thyroid medicines are known to trigger certain diseases.
According to the National Center for Biotechnology Information (NCBI), thyroid treatment in homeopathy is beneficial as a complementary therapy for managing both "hyper" and "low" thyroid disorders.
Effect on hair: Many conventional medicines are known to cause hair loss and conventional thyroid medicine is one of them.
Effect on blood sugar levels: Thyroid medicines could cause your blood sugar levels to increase. Glucose intolerance could change and diabetes may worsen. Persons suffering from diabetes should monitor their blood sugar levels closely and talk to the doctor when they encounter an abnormal rise in blood sugar levels despite taking the recommended dosage of medicine. Vice-Versa conventional medicines could even reduce the absorption of thyroid medicine.
Effect on heart: Conventional medicine for thyroid diseases may cause the heart to work harder than it has been used to. Hence people with unstable angina or other heart diseases should discuss it with their doctor before starting the thyroid medicine. Special monitoring may be required in special cases as this medicine could reduce the effectiveness of the medicine.
Effect on nursing mother: A nursing mother who is on conventional thyroid medicine could have small amounts of thyroid hormones pass in breast milk. Inform your doctor if you are breastfeeding while using this medication.
Benefits of thyroid treatment in homeopathy
Homeopathy helps to produce thyroid hormone naturally by stimulating the immune system and helps in better functioning of the thyroid gland. Homeopathic medicine for hypothyroidism or hyperthyroidism works by stimulating the body's healing capacity by encouraging the body to reactivate hormone secretions.
Thyroid treatment in homeopathy for hypothyroidism or hyperthyroidism is free from any side effects. Stress causes hormonal disturbances in the body like thyroid problems and is very effectively treated with homeopathy.
Homeopathy is a mind-body medicine. Thyroid treatment in homeopathy for hypothyroidism or hyperthyroidism treats not only the physical complaints but also targets the mind and gently restores mind-body equilibrium- thus it treats the patient as a whole.
If a patient is taking conventional medicine for hypothyroidism, they can continue taking the medicine with homeopathic medicine. Thyroid treatment in homeopathy for hypothyroidism or hyperthyroidism does not interfere with the absorption of conventional medicine and does not reduce its efficacy.
Slowly and steadily when the thyroid hormones come to normalcy the conventional medicine can be tapered off (only after consulting your doctor) and the person can continue with homeopathy to avoid recurrence.
Dr Batra's® has successfully treated over 1.5 million patients for various ailments including thyroid diseases. At Dr Batra's® Healthcare, our team of homeopathic specialists creates a tailored thyroid treatment in homeopathy. For the patient's overall health, we provide homeopathic medications also lifestyle, thyroid management, and guidance.