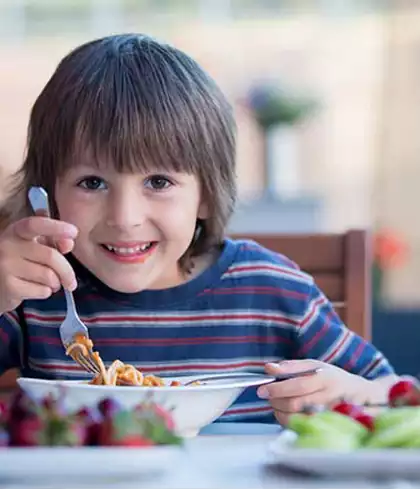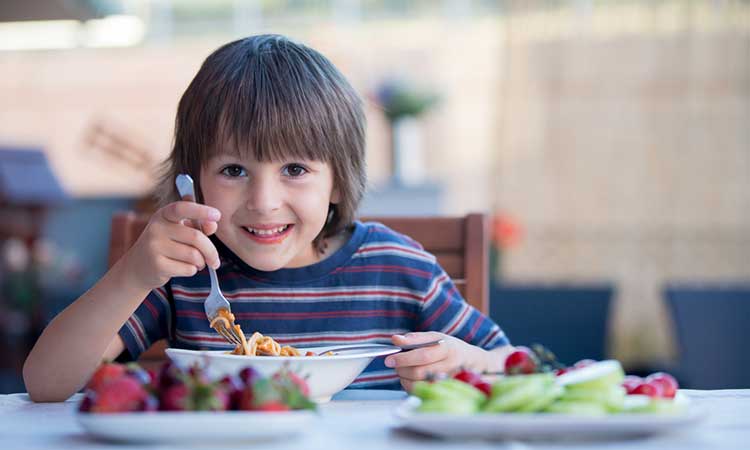 ADHD diet tips
Posted by
Dr Batra's™ July 7, 2020
Kids with attention deficit hyperactivity disorder (ADHD), mostly have trouble paying attention. They are hyperactive and impulsive. This interferes with their daily life. Apart from homeopathic treatment that helps take care of these symptoms, what can also benefit them is a healthy and balanced diet. How?
High protein diet helps to increase the concentration levels in

ADHD children

Complex carbohydrates help them get easy and sound sleep

Good fats are beneficial in building mental stability.
Diet of ADHD kids should therefore include a variety of foods such as fruits, vegetables, whole grains and lean proteins that provide them the requisite amounts of proteins, complex carbs and good fats.
To provide them a good amount of protein, encourage them to eat chicken, tofu, eggs, and cottage cheese. For those who do not consume meat or dairy can get their proteins from whole grains and legumes (dried beans & lentils).
Here we recommend you a diet plan that would fuel them with protein power combined with complex carbs high in fibre and low in sugar. Following this diet will help your child manage ADHD symptoms better.
Breakfast
As the first and the most important meal of the day, breakfast should have every nutrient in proportion. Kids with ADHD can benefit by eating either of the below combinations of foods:
Porridge with fruits

Scrambled eggs with bread & butter

Suji

upma loaded with vegetable

Apples & bananas with homemade peanut butter

Yoghurt smoothies - a tasty and healthy option too.
Lunch
Lunch can comprise of dal khichdi with raita, kidney beans pulao, chickpea chat with fresh cucumber, besan chila, dosa, and chicken/ egg rice.
Dinner
It's time to dream but it's hard to put kids suffering from ADHD to sleep. Therefore, their food should be rich in vitamins, folate, magnesium, and of course proteins. It will help to soothe their mood, provide better focus and help them to sleep better. Dinner options can be a vegetable wrap, paneer parantha, chicken biryani with curd, curd rice, creamy vegetable soup or dal tadka with rice.
Mid break and snacks
One can consider black gram sprout chat, moong dal sprout chat, almonds, walnuts, lotus seeds, raisin and dates. Shakes and plenty of raw fruits can also take care of their nutrition needs.
Above mentioned diet plan is a healthy way to balance your kid's emotions and behaviour. However, you can also improvise the recipes for kids who are fussy eaters provided it gives them right amount of nutrition.