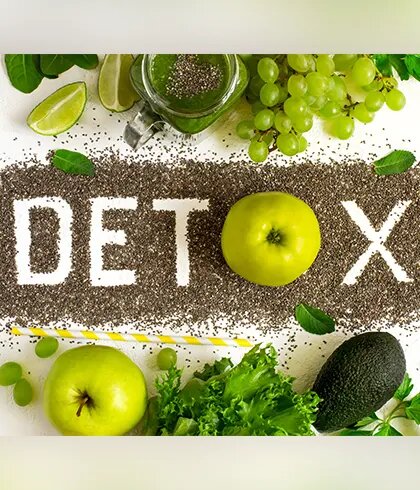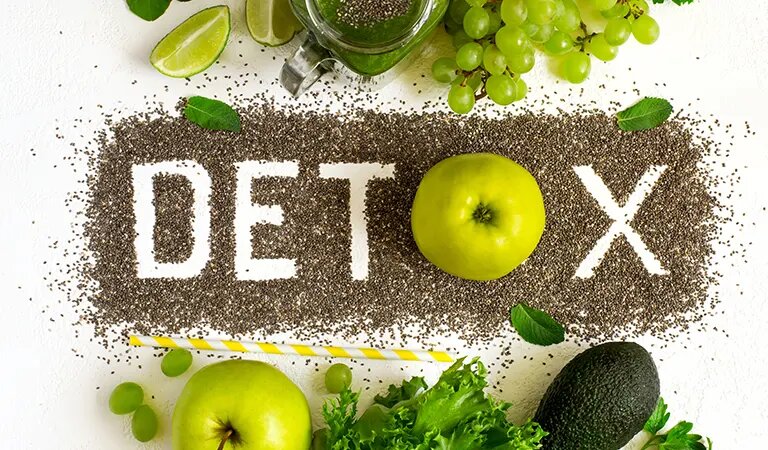 7 Ways to Detox This Ramadan
Posted by
Dr Batra's™ March 31, 2022
The holy month of Ramadan is the ideal time to purge toxic eating habits, emotions, and feelings while focusing on mental and physical well-being through constructive and optimistic ways.
 A healthy mind resides in a healthy body. It is therefore important that we keep our bodies in good shape, mentally, spiritually, emotionally, or physically.
A detox in Ramadan re-energizes our spiritual energies, cleanse our souls, and clear our minds. We've compiled 7 ways to detox this Ramadan and explained why fasting throughout Ramadan is incredibly good for one's physical and mental health. Before that let's discuss the advantages of Ramadan fasting.
Advantages of Ramadan fasting
You are giving your body a total vacation from eating while you fast. Our bodies usually expend a lot of energy on digesting food. Therefore you will find that during this time of fast you have significantly more energy. The body uses this energy to heal old wounds and remove toxins that have accumulated over time. Revitalizing both your inner and outer health.
When you fast, you reset your taste buds, making it simpler to enjoy meals after the fast is done. Fasting resets the appetite, and people who fast frequently do not eat excessively. Fasting can help you lose weight faster.
Some Advantages of detox in Ramadan
Increases your energy levels
Strengthened immune system
Enhances your breathing process
Loses weight
It has anti-aging properties.
Weight loss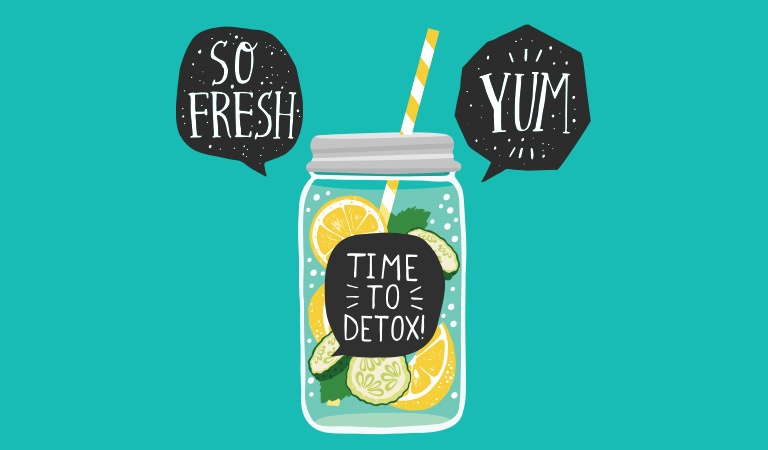 Detox in Ramadan: Hydration
The best approach to flush toxins out of crucial organs is to drink water. To keep your body hydrated, you should drink at least two liters of water each day. In your Ramadan food menu, most of your favorite fried food contains a high amount of salt which leads to dehydration in the body. Additionally during Ramadan fasting, you go hours without water which also leads to dehydration. Hence it's vital to drink more water between iftar and suhoor
Detox in Ramadan: Add Probiotics
Yogurt, kimchi, kefir, and other probiotic-rich foods contain beneficial microorganisms. Consuming such meals daily during iftar will improve your gut health and get you back in shape.
Detox in Ramadan: Add antioxidants to your Ramadan diet
Green tea is high in polyphenols, which are potent antioxidants. Green tea contains epigallocatechin gallate, an antioxidant that removes impurities and toxins from the body. Tomatoes are high in water content, adding them to your Ramadan food menu, will keep you hydrated and the antioxidants will help your body detox.
Detox in Ramadan: Add some leafy greens.
Cabbage, broccoli, kale, spinach, and other green leafy vegetables are high in antioxidants and enhance the immune system. These vegetables also reduce bloating and clean the gastrointestinal system.
Detox in Ramadan: Include metabolism-boosting beverages in your daily routine.
Honey helps to relax the digestive tract while also fighting stomach infections. The digestive tract is stimulated and your metabolism is boosted when you drink lemon and honey water first thing in suhoor. You can also try detox teas such as chamomile or ginger tea, which aid digestion.
Detox in Ramadan: Processed foods are a big no-no.
Reduce your intake of excess starch, sugar, and carbs by avoiding processed foods as much as possible.
Detox in Ramadan: Increase your protein consumption
Protein is necessary for tissue and muscle growth and repair, thus including an adequate amount of protein in your diet throughout Ramadan is critical to coping with muscle or tissue loss during the fasting period. You can improve your nutrition by including chicken, lentils, or sprouts in your diet.
Homeopathy for detox
According to a study by National Center for Biotechnology Information (NCBI), Lycopodium 30C, a homeopathic drug, is effective for high blood pressure, cardiovascular problems, boosting memory, lowering inflammation, and protecting against gastric ulcers by more than 60%.
The benefit of using Homeopathy in a detox program is that it not only helps to release toxins into the bloodstream, clearing blockages, but it also the rebuilding and development of the immune system while also being compatible with other forms of treatment. Homeopathic remedies all the body to realign and return to a state of health by healing damaged systems and restore appropriate functioning to slow or overactive systems.
Homeopathy treatments assist in overcoming the challenges of fasting like digestion and metabolism. Homeopathy boosts immunity on a deeper level. Rather than only providing symptomatic relief, it helps to tackle the root cause of repeated fasting-induced side effects. It also protects against the recurrence of infections and gives long-term relief.
Why Dr Batra's®
Ramadan is a month that allows us to transform our lives from stressful to soulful. It offers a mystical gastronomic trip through intermittent fasting, which aids us in comprehending and appreciating not just food, but also humanity's value.
So during Ramadan, let us cleanse both our inner and outer selves to become better versions of ourselves by making the right dietary choices throughout Ramadan.
At Dr Batra's®, a holistic approach is used to comprehend the individual's physical as well as emotional difficulties. Throughout the holy month of Ramadan, our skilled homeopathy doctors are available to provide you with the treatment and healthy diet on Ramadan you require.