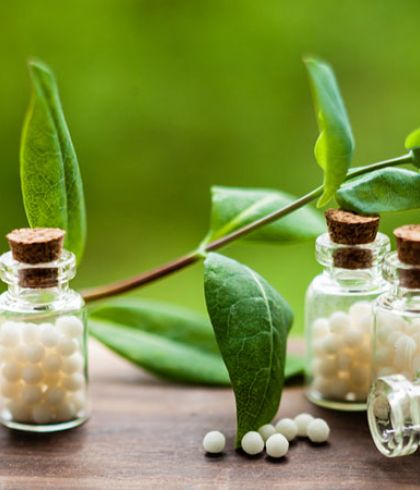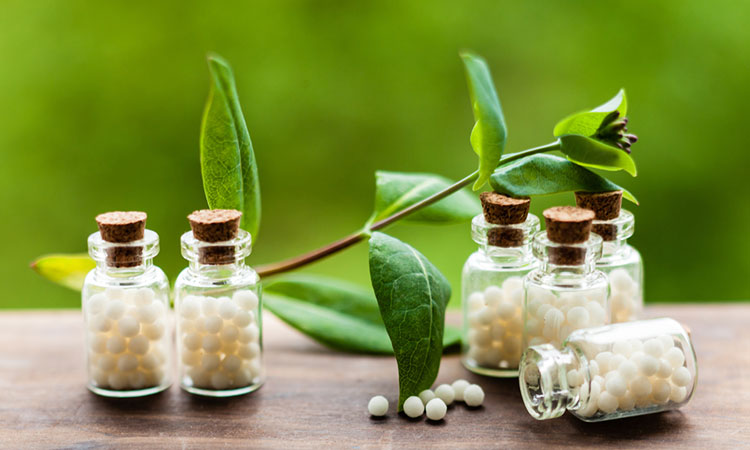 5 things about homeopathy you didn't know
Posted by
Dr Batra's™ July 7, 2020
Homeopathy has been the subject of several debates and discussions since the time it was invented by its founder Samuel Hahnemann. Critics have tried to bombard the followers of homeopathy with allegations and accusations of various kinds. However, despite all this, homeopathy has emerged victorious and put a stop to all of these allegations with the help of research-based evidences and successfully treated cases.
Here are 5 facts about homeopathy you didn't know about.
FACT 1: HOMEOPATHY IS BACKED BY SOLID RESEARCH.
Did you know that there are over 600 published research studies, 180 controlled and 120 randomised trials conducted, which clearly demonstrate the effectiveness of homeopathy? Below are some of the study results that prove the efficiency of homeopathic remedies on some acute as well as chronic medical disorders:
One such study confirms the benefit of homeopathic medicine Lycopodium 30C for high blood pressure, cardiovascular ailments, improving memory, reducing inflammation and providing over 60% protection against alcohol induced gastric ulcer.
Homeopathic remedy Rhustox 200 has been found to work effectively for relief from pain and stiffness in joints in rheumatoid arthritis. 82% patients treated by homeopathy enjoyed improvement in rheumatoid arthritis. 
Homeopathy is also effective in psychological disorders. As confirmed by one of the studies, 58% patients suffering from major depression, social phobia or panic disorder responded favourably to individualistically prescribed homeopathic remedies.
It was also proven that there is significant reduction in the frequency of migraine attacks in patients undergoing homeopathy treatment
82% of people treated with homeopathy experienced good relief from allergic symptoms as compared to 67% of people who experienced relief from conventional medicine.
Furthermore, there are millions of case studies that demonstrate the positive benefits of homeopathy.
FACT 2: HOMEOPATHY ACTS QUICKLY.
Homeopathic remedies provide quick relief in many cases. They act as fast as conventional medicines, sometimes even faster in cases of acute ailments like fever, diarrhea and acute cold and cough.
However, you should understand that duration of homeopathic treatment depends a lot on factors like the extent of your illness, progress of the disorder and earlier treatments you may have taken for the same.
Unfortunately, many people tend to go to a homeopath only when the other systems of medicine fail to treat or completely cure their medical condition, most often in cases like arthritis, asthma and some rare chronic skin conditions. These cases naturally take longer to treat, even with any other systems of medicine.
FACT 3: HOMEOPATHY WORKS WELL WITH CONVENTIONAL MEDICINE.
There is clinical evidence to show that conventional medicine and homeopathy work well in combination. One such research was conducted in Athens to see compatibility of homeopathy and conventional medicine in controlling diabetes. Watch Padma Shri Recipient Dr Mukesh Batra talk on Symptoms, Diet Tips and Treatment for Diabetes on https://www.youtube.ae/watch?v=Thv21GDEuiQ 
A group of patients of diabetes mellitus type-2 were treated with Daonil, a conventional medicine, and a placebo (Group-1) and Daonil and homeopathy (Group-2). Group-1 showed 47% improvement; Group-2 showed a hugely impressive 97% improvement. Homeopathic remedy Arnica works effectively pre and post surgery.
FACT 4: THERE ARE NO DIET RESTRICTIONS IN HOMEOPATHY.
The only dietary restrictions that a homeopath may impose depend on the disease that the patient suffers from; for example, diabetics should avoid sweets and a high carbohydrate diet. Such dietary suggestions are commonly recommended in all forms of medicine to enhance healing.
Since homeopathic medicines act through nerve endings, traditional homeopaths do not prefer the use or consumption of any substance with strong odors like toothpaste, garlic, and onions, as this could affect the action of homeopathic medicines.
Modern homeopaths recommend having the medicines after rinsing the mouth half an hour before and after meals and also advocate placing the medicine below the tongue for best results.
This apart there are hardly any diet restrictions in homeopathy.
FACT 5: HOMEOPATHIC MEDICINES ARE DERIVED FROM 3,000 DIFFERENT SOURCES.
Although all homeopathic medicines look alike, they are not same. There are more than 4,000 homeopathic medicines in practice. The basic ingredients of homeopathic medicines come from 3,000 different sources that are majorly derived from plants and minerals. Their active principles are extracted into various solvents. For better palatability, the liquid homeopathic medicine is poured into small globules, which are highly porous and absorptive.
To conclude, homeopathy has proven its effectiveness in treating various medical disorders safely without any side-effects, not only through research studies but also through the millions of satisfied patients worldwide who trust homeopathy for their health. What are you waiting for?
Also Read - https://www.drbatras.ae/what-is-homeopathy-and-how-does-it-work
Also Read - https://www.drbatras.ae/homeo-truths-demystifying-5-homeopathy-myths
Also Read - https://www.drbatras.ae/debunking-some-popular-myths-about-homeopathy
Also Read - https://www.drbatras.ae/freedom-from-lesions-of-lichen-planus-with-homeopathy
Also Read - https://www.drbatras.ae/atopic-dermatitis-homeopathy