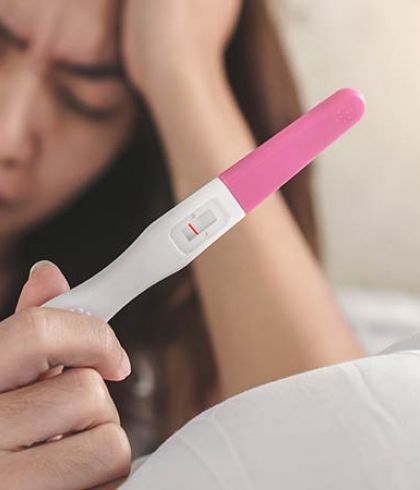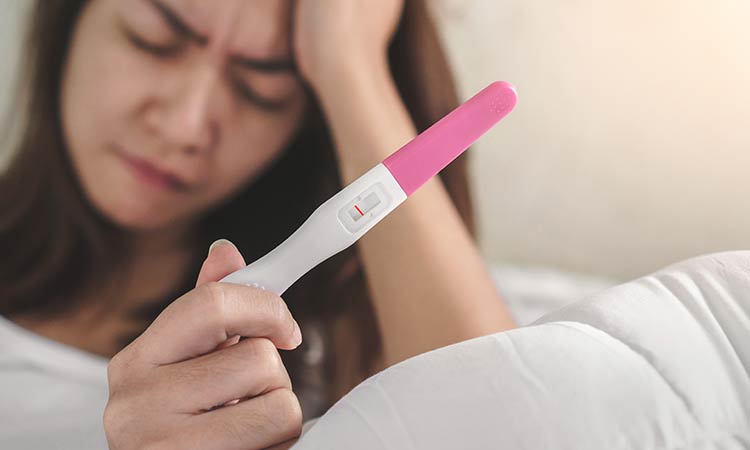 5 HEALTH PROBLEMS THAT MAY AFFECT YOUR FERTILITY
Posted by
Dr Batra's™ July 7, 2020
"Being childless is emotionally and physically distressing. And it is a very lonely ride," notes Shruti, who has been married for 9 years and trying to conceive for the past 6 years.
Shruti and her husband are one of the 27.5 million couples who want to conceive but suffer from infertility. In a society like ours, infertility is seen as the worst possible thing to happen to a couple. A study conducted with 200 couples in a fertility clinic found that 50% of the women and 15% of the men said infertility was the most upsetting experience of their life.
A wise man once said that prevention is better than cure.
Infertility in women is often a result of a number of underlying conditions. Let's take a look at some of these health conditions that may affect your fertility.
Obesity
Obesity has a negative influence on many bodily functions, including the reproductive health. Based on a study published in the Journal of the Turkish-German Gynecological Association https://www.ncbi.nlm.nih.gov/pmc/articles/PMC4456969/ overweight women have a higher incidence of menstrual dysfunction and anovulation. Irrespective of the causes of obesity, women who are obese and overweight are at an increased risk of infertility and subfecundity. Conception rates, miscarriage rates and complications in pregnancy are also high for these women.
PCOS
Polycystic Ovarian Syndrome (PCOS) is a condition in which higher-than-normal levels of androgens are produced in a woman's body leading to hormonal imbalance. High levels of androgens interfere with the ovulation process, posing a difficulty in the pregnancy. PCOS disease is also known to cause missed or irregular menstrual periods, thus affecting the reproductive system.
Cancer And Its Treatment
Certain types of cancers, particularly reproductive cancer can impair female fertility. Many times, more than the cancer, the cancer treatment can affect fertility. According to American Cancer Society, many medicines used in chemotherapy can damage a woman's eggs, thus affecting fertility.
Autoimmune Disorders
They are disorders in which the body's immune system attacks the very systems in our body it is meant to protect. Some of these disorders such as Lupus, Diabetes, Graves' Diseases and Hashimoto's Disease can become potential causes of infertility in women. According to American college of Rheumatology, Rheumatoid Arthritis is also one of the conditions that can lead to infertility in women.
Stress
American Psychological Association notes that psychological factors play a secondary role to biological factors in affecting fertility. People who are stressed may develop habits like smoking, consuming alcohol, overeating or other habits that can potentially harm fertility. Stress can cause reduced sex drive and can also lead people to drop out of infertility treatment prematurely. Thus psychological factors like stress, anxiety and depression can indirectly affect fertility.
The Assurance of Homeopathy
When it comes to infertility treatment, homeopathy can help treat female infertility in a natural and safe manner. As we saw, infertility in women is often the result of underlying conditions like PCOS, obesity, autoimmune disorders, stress and life-threatening ailments like cancer. Homeopathy works effectively in treating these underlying conditions and thus treating infertility in women. Homeopathy tries to understand the exact causes of infertility in women, which are different for each woman, and then determine the treatment.
A study conducted with 488 American women found that women with infertility felt as depressed or anxious as those diagnosed with cancer, hypertension, or recovering from a heart attack. It can be one of the most difficult experiences of one's life. But it need not come to it. A few lifestyle changes and timely medical treatment can help you steer clear of infertility.
Fertility may have challenged you. But you are stronger for it.