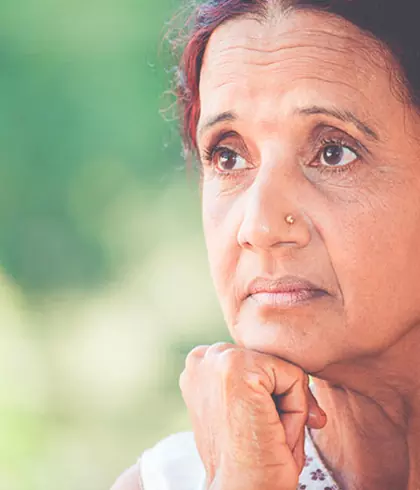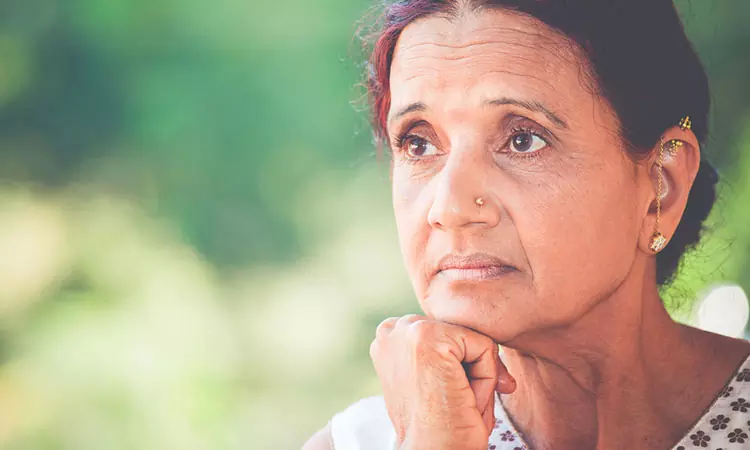 Menopause wasn't the only thing that took her by surprise!
Posted by
Dr Batra's™ July 7, 2020
Rita is a homemaker and mother of two kids, happily married to the love of her life. What came as a surprise to her were early menopause symptoms when she was just '43'! She was unaware of the menopause symptoms and what changes it can bring to her life!
Like every woman, she had a general idea of experiencing common symptoms of menopause as having irregular periods, occasional moodiness and hot flushes. By contrast, what she experienced was a 'roller-coaster ride'.
She had experienced insomnia, extreme tiredness, was often angry and upset and felt she was in a permanent state of 'mental fogginess'. Her frequency of getting headaches increased considerably. She felt vulnerable and not in control of her own body. The dryness during intercourse made her feel inadequate and not sexy at all and therefore she was not interested in sex. She had also noticed the weight accumulated around the waist. Earlier, she used to have a tiny waist and was quite proud of it!
After experiencing so much, was Rita able to get back to feeling good physically and emotionally? Let us find out.
Rita falls in the 20 to 25 per cent of women who suffer severe menopause symptoms. Another 50 to 60 per cent experience mild to moderate symptoms, and 20 per cent of women pass through menopause without any symptoms.
Every woman's body copes differently with the fluctuating level of hormones during menopause. Most women experience signs of menopause between the ages of 45 and 55. The fluctuation of hormones occurs in the 4-5 years before the menopause, but for few, these symptoms last much longer.
Early menopause occurs when a woman's periods stop before she is 45. If they stop before a woman is 40 it's known as premature menopause.
The fluctuation of hormones can affect a woman's body so significantly that it causes a range of physical and psychological symptoms of menopause, including:
irregular periods
hot flushes and night sweats
aches and pains
vaginal dryness, sexual dysfunction
depression and mood swings
sleep disturbance and fatigue
headaches
hair loss and changes in the skin
Taking control of Menopause with Homeopathy Treatment
The symptoms of menopause came as a surprise for Rita and hence the management of them was surrounded in confusion.
The doctors recommended her hormone replacement therapy and a few antidepressant medicines. However, the symptoms returned as soon as the effect of those medicines subsided.
Fortunately, on the suggestion of an aunt, she tried homeopathy treatment for menopause, which helped her regain control of her physical and emotional health.
Homeopathy is a holistic system of medicine. It not only addresses your physical symptoms of menopause but also looks after your overall personality and prescribes an individualized treatment.
Menopause treatment in homeopathy also takes care of your general well-being and emotional health. For example, Rita was suffering from migraine issue and had menopausal complaints - homeopathy will offer constituent medicine for both the problems thereby treating your condition from the root and giving you a long-lasting solution.
Besides taking menopause treatment, it is very necessary to make few lifestyle changes such as eating a healthy diet, eliminating caffeine and alcohol, reducing sugar and salt intake, regular exercise, curb smoking and taking vitamin supplements to manage your symptoms effectively.
Therefore, if you are looking for a natural and safe solution to address your menopausal complaints, you can try menopause treatment in homeopathy. The primary objective of homeopathy treatment is to balance your hormones naturally in order to give you a permanent result. To get a customized treatment for your menopause symptoms, you can book an appointment with our expert homeopaths following this link: https://www.drbatras.ae/book-an-appointment