January 16, 2014
Dr. Mukesh Batra enthralls the audience with his Yaadon Ki Bahaar 4 Singing Concert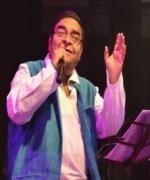 ##PHOTO_GALLERY##
Proceeds of the function will be donated to Shepherd's Widow Home
Renowned homeopath and Padma Shri recipient, Dr. Mukesh Batra, Founder & Chairman, Dr Batra'sâ"¢ Positive Health Clinic, delighted his audience with his melodious voice at Y B Chavan Auditorium, recently. Pankaj Udhas, Nandita Das, Dolly Bindra, Ananya Banerjee, Sameer Mandal, Salomi Roy Kapoor, Raell Padamsee, Malthy Jain, Madhukar Kamat, Dr. Lele and Shailesh Gandhi were the Guests of Honour at this scintillating function. The opening song of the event was rendered by Hriman Batra, Dr Batra'sâ"¢ seven-year-old grandson, followed by a duet by Dr. Akshay Batra and Hriman Batra.
The success of Yaadon Ki Bahaar 1, 2 and 3 motivated Dr. Batra to perform 'Yaadon Ki Bahaar 4,' an annual charity musical show for Shepherd's Widow Home. The home fills a void for over 30 old widows, while providing them with free housing, medical and other facilities and improved overall quality of life (QoL). Dr Batra's™ Clinic has been associated with the Home for the past 30 years, providing free lifetime treatment to inmates.
Dr Batra's™ melodic rendition of Bollywood's golden numbers from yesteryears was a treat for them and for the over 500 audience.
Says Dr. Batra, "What inmates at such homes need are attention, understanding, love and care and not our pity. When I see them smile and dance, while I sing, I feel truly fulfilled."