July 21, 2011
Dr Batra'sâ"¢ extends its footprints with new clinic in Kanpur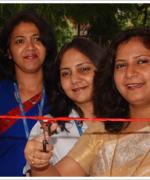 After the successful launch of its new, international homeopathic clinics in Muscat, Dubai and London, Dr Batra's™ Positive Health Clinic Pvt. Ltd., the world's largest homeopathic healthcare corporate, expanded its presence in eastern India with its 76th clinic in the world and its 1st in Kanpur, apart from making its presence in 30 cities across 4 countries. The new clinic showcases the corporate's vision of reaching out to the length and breadth of the country and bringing branded homeopathic healthcare solutions to the discerning consumer.
The state-of-the-art clinic is spread over 900 sq. ft. and is located at Office no. 4 , Ground floor, KAN chamber 14/113, Near Green Park Stadium, Civil Lines, Kanpur. This clinic will offer world-class, holistic well-being experience. Stylish and modern, the clinic presents standardized design and ambience, a benchmark across all Dr Batra'sâ"¢ clinics.
##PHOTO_GALLERY##
The areas of treatment will cover chronic diseases like respiratory ailments, hair loss, psoriasis, allergies, white patches, weight management, chronic fatigue syndrome (CFS), women and children's ailments, lifestyle and stress-related disorders, among others.
Dr Batra'sâ"¢ has played a pivotal role in changing the way homeopathy is perceived, globally. Today, people from all over the world visit Dr Batra'sâ"¢ clinics to benefit from their homeopathic medical services. Till date, Dr Batra'sâ"¢ has successfully treated over 1,50,000 hair patients and over 90,000 skin patients.
Speaking on the occasion, Dr. Piyali Saha, Zonal Head, East, Dr Batra's™ said, "Homeopathy is the medicine of the future and it will be well appreciated in Kanpur where the need for alternative medicine is fast expanding. Homeopathy is gaining increasing popularity as a safe and gentle system of medicine across the world. It addresses the underlying causes of acute or chronic diseases, rather than treating just the symptoms of the disease. It is our endeavour to invent and introduce world-class homeopathy, supported by cutting-edge technology, for our customers to gain maximum benefits from our brand. We aim to position homeopathy as the preferred choice of medication in India. We are confident that we will receive full support from the well-informed and knowledgeable people of Kanpur who are looking out for the ultimate well-being experience."
As a part of its expansion plans, Dr Batra'sâ"¢ will be opening new clinics, this year, in places like Kodagu (Coorg), Jammu, Jodhpur, Puducherry, Nashik, Bhubaneshwar, Patna etc., aside from the metros/major cities such as Bengaluru, Mumbai and New Delhi.
According to the Assessment Report from American Quality Assessors for ISO 9001:2008 certification, 93% patients showed positive results, at the end of an annual plan, at Dr Batra's™. Dr Batra's™ was honoured with the Amity Corporate Excellence award for Customer Satisfaction for dedicated contribution in the field of healthcare and medicine in India and abroad by the Amity University. Dr Batra's™ was awarded the prestigious "Retailer of the Year" title at the Asia Retail Congress 2009. It topped the Complete Wellbeing Health and Happiness Brand (nationwide) Survey 2009 in association with Synovate. The Department of Health Informatics awarded the title of Best Newcomer Facility Provider to Dr Batra's™ Clinic at Dubai Healthcare City (DHCC) in 2009, for its excellence in informatics data submission and compliance with DHCC requirements.
About Dr Batra's™ Positive Health Clinic Pvt. Limited (DBPHCPL) - Founded by Dr. Mukesh Batra in 1982, Dr Batra's™ Positive Health Clinic Pvt. Ltd. (DBPHCPL) is India's leading homeopathic healthcare corporate. Dr. Mukesh Batra set up a single clinic in Mumbai in 1982, which today has grown into a corporate chain of 74 homeopathic clinics across 30 cities in India and abroad. The Company has over 250 doctors including 40 MDs, Merit holders, Gold Medalists, and Specialists in Trichology, Dermatology, General Medicine, Cardiology, Diabetology, and Paediatrics, who are hand-picked and personally trained by Dr. Mukesh Batra. Dr Batra's™ treats lakhs of patients every year for chronic diseases including Asthma and Diabetes, aside from PCOD, Attention Deficit Hyperactivity Disorder (ADHD) and a whole gamut of men, women, and children-related problems, besides hair and skin diseases. DBPHCPL's Cyber Clinic (www.drbatras.com) was listed in the Limca Book of Records (Editions 2004 and 2005) for being the first Cyber Clinic to offer Online Consultation to over 4.5 lakh patients every year from over 87 countries around the world. DBPHCPL is also the World's First Homeopathic Healthcare Corporate to receive ISO 9001-2008 Certification. DBPHCPL recently launched the World's First Tele-Homeopathy Clinic, which enables real-time multi-locational connectivity between patients, the consulting doctor and in-house super-specialists.