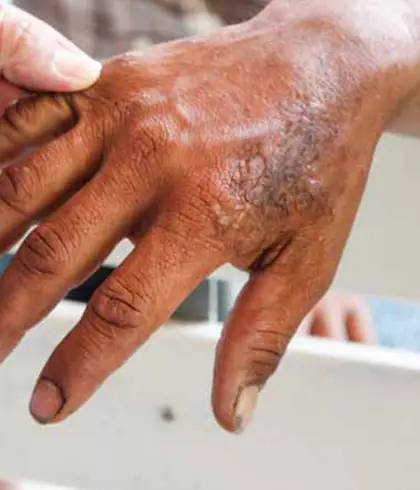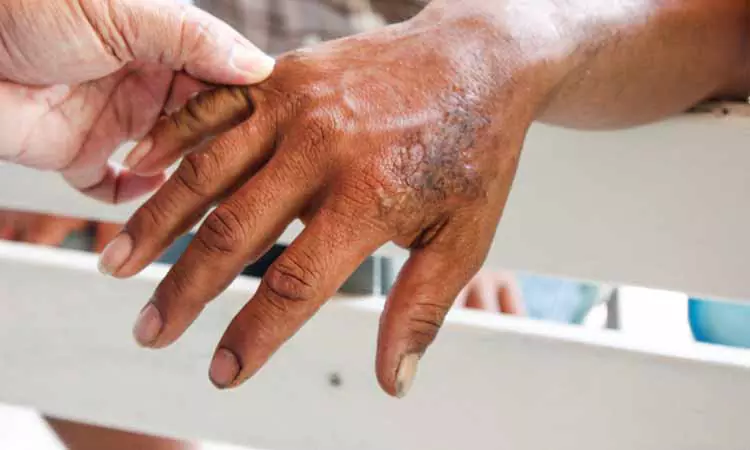 CAN WEIGHT LOSS REDUCE RISK OF PSORIATIC ARTHRITIS IN OVERWEIGHT PSORIASIS PATIENTS?
Posted by
Dr Batra's™ July 7, 2020
Are you having symptoms of psoriasis?
Are you also overweight?
Do you feel pain in your joints or stiffness in your joints?
Then you may be suffering from psoriatic arthritis.
What can really help when one is suffering from this condition is to lose the excess weight. It can help in controlling your psoriasis symptoms as well as your psoriatic arthritis. You must be wondering how weight loss can help in controlling psoriatic arthritis.
The point is when you are overweight you have extra fat, this extra fat cells release inflammatory chemicals that increase symptoms of psoriasis and this inflammation in joints leads to psoriatic arthritis. Your extra weight will weigh down your joints which will further cause stress on joints and damage them and eventually worsen psoriatic arthritis.
If you are overweight your body will not respond to medicines easily which will again further increase your psoriatic arthritis.
Psoriatic arthritis tends to cause pain and stiffness in the joints. Without treatment this can permanently damage the joints. So, you have to take a call that it should not increase and the best way control it by losing your weight if you are overweight.
How Can Weight Loss Help?
It will reduce inflammation which will reduce your psoriasis symptoms. Inflammation of joints will also be reduced which will reduce your psoriatic arthritis.
Losing weight will reduce pressure over your joints which will reduce your psoriatic arthritis.
Also weight loss will help the medicines you take have a better effect and speed your recovery.
How Should I Lose Weight?
If you need to lose weight you first must be well determined that you have to lose weight. Self motivation is most important here.
Homoeopathic medicines for psoriasis will definitely help you lose weight by increasing your metabolism and it will also help in controlling your psoriasis symptoms and psoriatic arthritis.
Along with homoeopathic medicines for psoriasis you have to follow a proper diet and exercise. Only then will you have the desired result.
Diet Tips To Follow
You should eat short meals at short intervals.
Avoid rice, potato, sweets in your diet. They directly increase your calories.
Drink lot of water, water increases your metabolism and will help in losing your weight.
Include green tea and flaxseeds in your diet. Green tea will help you in losing weight and also it will relieve your stress which helps in controlling your psoriatic arthritis.
Last and not the least exercising regularly is very important to have a control on your weight.
Please note that controlling psoriatic arthritis is very important because it leads to joint deformity.
Taking homoeopathy for psoriasis at right time will control your psoriasis as well as psoriatic arthritis.
Case Treated With Homeopathy
A lady aged 38 years came with chief complaints of psoriatic eruptions all over her body. She was suffering from psoriasis since last 4-5 yrs. The symptoms were on and off, going and coming back again. Nowadays she also started complaining of pain in small joints. Taking her history we found that she had an increase in psoriasis and also pain in joints since the last 1 year. She was diagnosed to be suffering from hypothyroidism and also gained weight last year. Since then her psoriatic complaints have also increased. As homoeopathy medicines are based on individualization that is on detailed history, we took her history and gave her medicines. We also suggested a diet plan for weight loss. In a couple of months she lost weight and saw improvement in her joint pain and psoriasis.