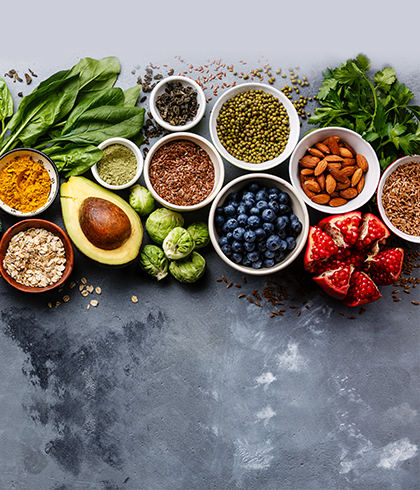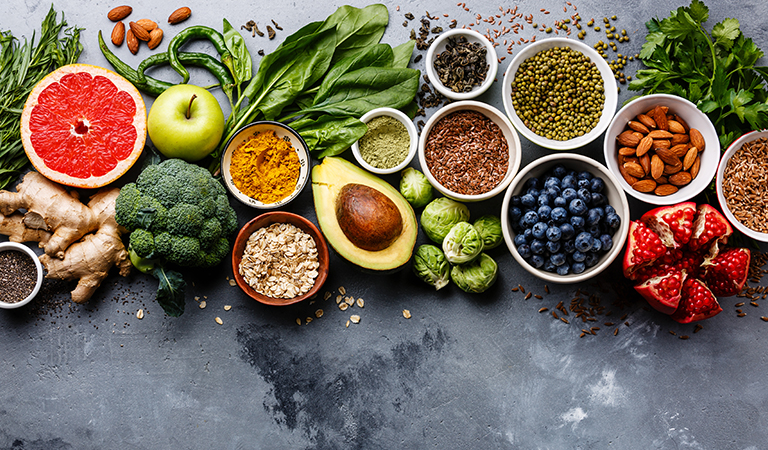 Best Food to Prevent and Control Hair Fall
Posted by
Dr Batra's™ May 12, 2022
If you are concerned about excessive hair loss, we have a solution for you! You can prevent and control hair fall by eating nutritious foods. Hair requires essential nutrients to be healthy and strong. We can restore and boost hair strength by making a few dietary changes, such as increasing our intake of certain foods. What are these foods, exactly? In this blog, we will discuss the best food for hair fall control and to promote hair growth. Continue reading to know the best food to prevent and control hair fall.
The following are the essential nutrients for lustrous and strong hair:
Zinc
Biotin
Iron
Vitamin C
Vitamin A
Vitamin B
Protein
But where do you get all of these nutrients? You can begin by incorporating the following foods into your diet and lifestyle to promote hair growth and prevent and control hair fall.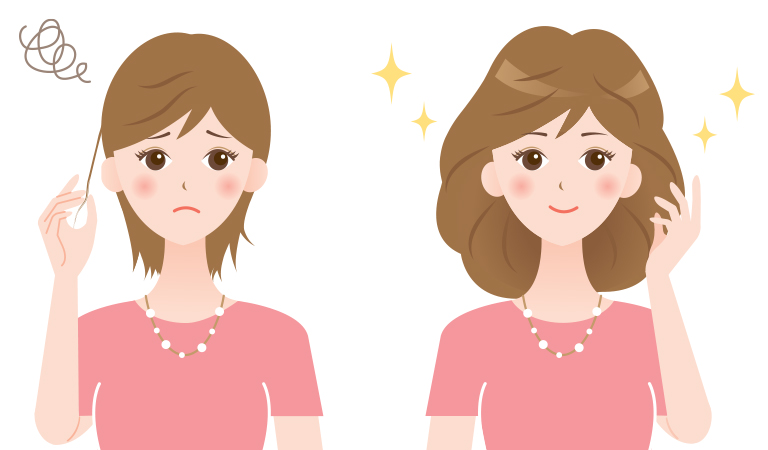 Lentils and Chickpeas
Chickpeas are extremely versatile, particularly in Arabic cuisine, dishes like hummus and Lebanese chickpeas salad are delicious and healthy thus; you can satisfy both your stomach and your hair at the same time. Lentils and chickpeas, which are high in folic acid, help your body produce more red blood cells. As a result, it is important for hair growth and strength. It strengthens and nourishes hair follicles, bringing your hair back to life.
Eggs
Eggs are a superfood for hair health and growth because they are an excellent and convenient source of complete proteins, omega-3 fatty acids, and choline. They're also high in zinc, biotin, and selenium, making them one of the best foods for healthy hair.
Spinach
Spinach is high in nutrients and contains a variety of hair-supporting compounds such as iron, vitamin C, magnesium, and potassium. One cup of spinach also contains more than half of the Reference Daily Intake (RDI), for vitamin A, which aids in the production of sebum, a natural hair conditioner that keeps hair from cracking, splitting, and drying.
Pumpkin
Vitamin A is known to improve hair and skin health by increasing sebum production, which is the natural oil, secreted by your pores and hair follicles to nourish and moisturize your hair and scalp. Pumpkin is a good source of beta carotene, which the body converts to vitamin A. The seeds are also high in zinc and fatty acids, both of which are beneficial to hair fall control.
Avocado
Avocados are high in vitamin E, Vitamin E promotes both hair strength and growth. A medium-sized avocado provides about 21% of your daily Vitamin E requirements. Vitamin E is also high in fatty acids, a deficiency which has been linked to hair loss according to the National Center for Biotechnology Information (NCBI). Avocados can be eaten with toast and a little seasoning. Guacamole is a popular and nutritious avocado dish.
Beetroot
Beets are an excellent source of nitrates. When nitrates are consumed, the body converts them to nitric oxide, a compound that acts as a vasodilator, increasing blood circulation and perfusion. As a result, your cells receive increased blood flow, oxygenation, and nutrient delivery, including the hair follicles in your scalp, which helps to nourish them for optimal hair growth
What you eat can have a big impact on your hair's health.
A lack of nutrients such as vitamins A, C, D, and E, zinc, B vitamins, iron, biotin, protein, and essential fatty acids may slow or even stop hair growth. Fortunately, treating a deficiency in any of these nutrients may aid in the treatment of hair loss and control hair fall.
If you believe you are deficient in any of these nutrients, try including some of the foods listed above in your diet.
We highly recommend that you take Dr Batra's® Hair Evaluation Test to assess the current state of your hair problem.
Homeopathic Treatment to Prevent and Control Hair Fall
Homeopathy is a holistic approach that treats hair loss effectively from the root. Homeopathy treatment both regulates and promotes hair growth.
Thuja, a homeopathic medication, increases hair development, according to research published by the National Center for Biotechnology Information (NCBI). Conventional hair loss treatments have significant side effects and an increased risk of recurrence whereas hair loss treatment in homeopathy reduces the likelihood of recurrence and is also a side-effect-free hair fall control treatment.
This medication in this blog should not be taken without the advice of a professional homeopathy doctor. You can consult a homeopathic expert from your nearest
Dr Batra's® Healthcare Clinic and obtain answers to your concerns if you have a worry or a question!
Dr Batra's® Hair Vitalizing Treatment: It combines the goodness of homeopathy with scientifically proven aesthetic treatments to give you effective results. It is a low-level laser treatment that has been approved by the American Food and Drug Administration (FDA). It stimulates cellular activity, which promotes the growth of thick, full, and healthy hair. It helps reduce hair breakage by revitalizing the hair follicles. It is a hair fall control treatment that is ideal for people who want to strengthen their hair follicles. The procedure takes 20 minutes and is conducted once a week.
Also Read: Hair Vitalizing Treatment For Hair Fall Control - Does It Work?
Dr Batra's® Hair Vitalizing Treatment works by reactivating dormant follicle cells to heal damaged scalp areas. It causes no discomfort and has no side effects. It assists in the restoration of strand volume and encourages hair follicle growth.
Why Dr Batra's®?
Dr Batra's® is a trusted name in treating hair problems with over 35 years of experience. Dr Batra's® has successfully treated over 600 thousand hair patients.
We offer our patients tailored and comprehensive hair loss treatment.
Our skilled homeopathic trichologists spend a significant amount of time with the patient, learning about the visible indications and symptoms, the patient's medical history, lifestyle, and other stressors.
Our homeopathic specialist will do a video-microscopy test and then designs a personalized hair treatment based on this German system of medicine. Our homeopathic specialist prescribes homeopathic medicines and lifestyle and hair fall control advice for the patient's overall health
Also Read: What are the early symptoms of baldness?
Also Read: 7 Ways to Detox This Ramadan
Also Read: 10 Best Ways to Stop Hair Loss