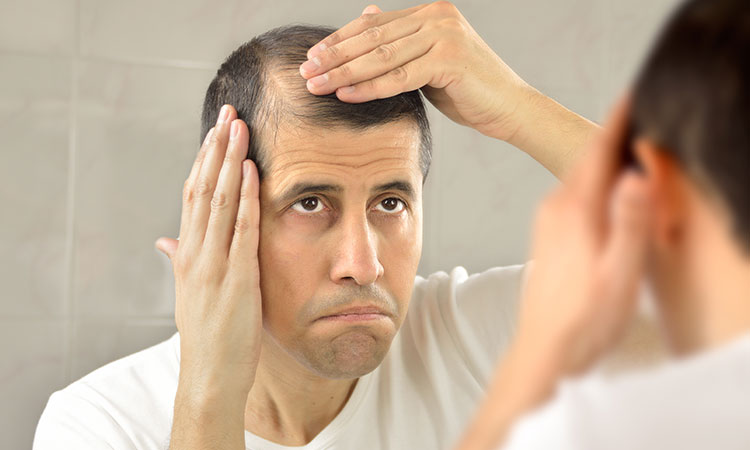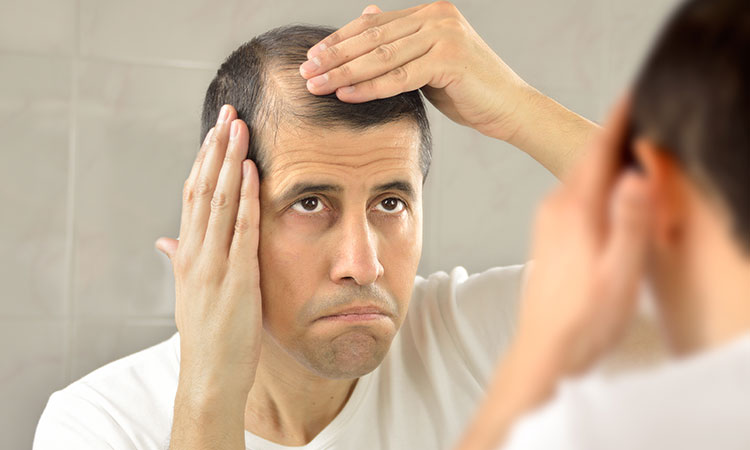 3 things you should know about male pattern baldness
Posted by
Dr Batra's™ July 7, 2020
Few things create as much stress and anxiety in men as these two words – hair loss. Many men have spent sleepless nights over losing their hair, and why not? After all, we put a lot of value in the way we look and nothing accents our face as perfect as good hair. On the contrary, hair loss can make one look older and affects not only the looks but also self-confidence in men. And the 'baap' of all types' hair loss is Male Pattern Baldness (MPB) that according to American Association for Hair Loss accounts for more than 95% of hair loss in men.
So, if you have started losing hair or if hair loss runs in your family and you are worried it might affect you as well, you definitely need to know these 3 things about male pattern baldness.
Signs of male pattern baldness
If you want to arrest hair loss in its initial stage, you need to take action as soon as you catch the first signs of male pattern baldness. Fortunately, now there is a way for you to keep track of your hair loss. It's called the Norwood scale. We will discuss the first three stages here so that you take an early treatment as soon as you start experiencing the symptoms.
Stage I in Norwood scale is marked by hair thinning that occurs around the temples. Also, there may be a slight recession that most often goes unnoticed or ignored.
In Stage II, the balding near the temples moves further inward. This creates the common M-shaped hairline that is observed in many men suffering from male pattern baldness, making it one of the prominent signs of it.
In Stage III, baldness becomes more visible. The temple recession continues to grow. It grows to the point that there is little or no hair left in the temporal region. This is the stage where the hair on top of your head becomes noticeably thinner and balding spots start to develop. It becomes harder to conceal your hair loss.
Investigations done for male pattern baldness
Classic male pattern baldness is usually diagnosed based on the appearance and pattern of the hair loss. A skin biopsy or other procedures like a video microscopy test may be needed to diagnose the grade of baldness and extent of hair loss or other disorders that may have caused this type of hair loss. It is depending on the cause of hair loss and the extent baldness that the treatment is suggested to you.
Treatment for male pattern baldness
In treating male pattern baldness, one must go to the root of the problem. The cause for hair loss in different people is different and so should be the treatment. Hair loss treatment has to be individualized and personalized, which is what homeopathy does, making it one of the ideal treatments for hair loss. Homeopathy takes into consideration the cause of your hair loss, which might also include emotional and mental conditions like stress and anxiety. Medicines are suggested only after understanding your complete medical history and lifestyle. For example, when hair loss results from excessive stress, Acid Phosmay be given and if your hair loss is aggravated after taking anti-biotics, Nux Vomicamay help.
So, if you too are facing male pattern baldness, please take an early treatment, so that one fine day you don't wake up in the morning to find that half the hair on your head has disappeared. Sounds like a nightmare? Don't wait until it comes true. The help is available in form of homeopathy. Please take it.