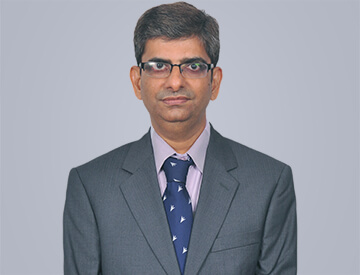 Rakesh Gandhi
Financial Controller - Dr Batra's® Group of Companies
Rakesh, a Chartered Accountant by qualification, has a rich and diversified work experience of more than 18 years in financial planning, funds management, budgeting, audits, and portfolio management for key promoters and group of companies.
Description
He started his career with Midpoint Software & Electro Systems Ltd. He also worked as Head - Finance Accounts and Compliance with Tower Capital & Securities Pvt. Ltd. (an Institutional Broking House) for more than five years, where he was responsible for arranging funds for Institutional Trades, dealing with NSE, BSE and SEBI apart from handling compliance related operations. He also worked with Astute Consulting & Business Services Pvt. Ltd. as General Manager, handling the BPO operations of the company and also dealing with various US-based clients.
Adding another feather on his cap, Rakesh has an in-depth knowledge of launching two IPOs under his skilled supervision. He has also been a part of Dalal & Shah (now merged with PWC) for five years.